Who doesn't love LEGO? Actually wait, don't answer that because the answer is clearly no one. Sure, we may have stepped on the bricks in our bare feet one too many times, but as far as we're concerned that's a small price to pay for such a creative, educational, and fun toy.
So why not really blow your LEGO-loving kids' minds this year by taking them to LEGOLAND Windsor Resort? It's the bee's knees, the cat's pyjamas, and here's why you need to make the trip – STAT!
1. The LEGO Star Wars Miniland
Fans of Star Wars are in for a treat because this March the Resort will be revealing a 500,000 brick, 860kg model of Darth Vader's superweapon, The Death Star. The new model will be part of the Star Wars Miniland world which features seven iconic scenes from the movies made up of 1,500 separate models. Prepare for squeals, many, many squeals.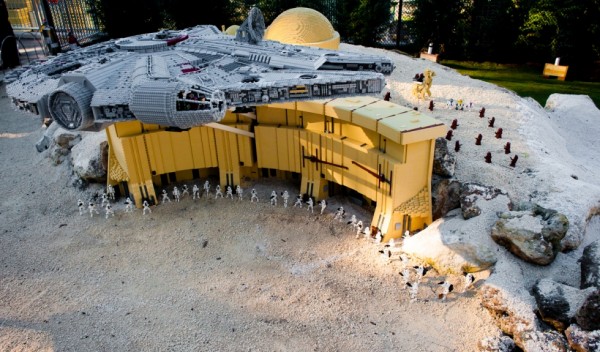 2. There's something for kids of all ages
Every age group is catered for at LEGOLAND, from toddlers to teens, so it's a smart holiday choice if you've got kids of varying ages.
3. The LEGO bargains aplenty
Are the kids die-hard collectors? Well they'll love the on-site Last Chance Marketplace, which stocks heaps of LEGO sets and clothes at discounted prices. And with the shops free 'Buy Now Collect Later' service they can leave their purchases in store 'til they're ready to collect.
4. The waterpark fun
Did you know that LEGOLAND Windsor Resort has its own waterpark? DUPLO Valley has everything the kids need to get wet: "Splash Safari", a toddler water play area; "Drench Towers", a water play structure with oversized slides for bigger kids (and even bigger ones!); and "Fairytale Brook", a gentle boat trip for all the family.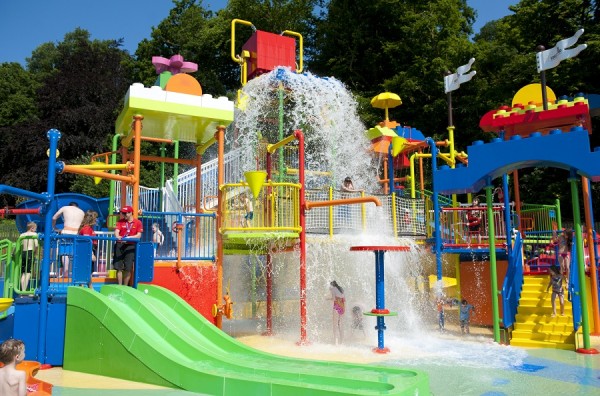 5. Mums and dads will love it too
Make no mistake, LEGOLAND is just as much for adults as it is for kids. The rides, the attractions and the waterpark are brilliant fun for the whole family, so no there's need to worry about getting bored.
6. The amazing LEGO structures
Get those selfie sticks ready because you're going to be amazed by the many impressive LEGO structures dotted around the Resort.
7. The brilliant rides
The Resort has any number of fantastic themed rides for all ages including rollercoasters, carousels and water rides – and all with cool names like "Sky Rider", "Space Tower", "Aero Nomad" and "Thunder Blazer". Ooh.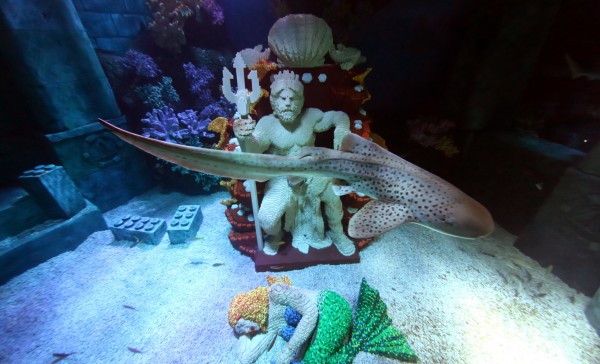 8. The Atlantic Submarine Voyage
LEGOLAND Windsor is the first Resort in the world to have this underwater submarine ride. The sub actually goes underwater, and while there you'll get to spot amazing creatures as well as numerous LEGO models. Pretty cool right?
9. Everything you need is on-site
We're all about keeping things as hassle-free as possible, especially when it comes to family trips. From parking, to baby care facilities to numerous food and drink outlets with healthy options, everything in LEGOLAND is easy and accessible. We like, a lot.
10. It's the perfect break for family bonding
LEGOLAND is special in that it's a mini-break the whole family can enjoy together, regardless of age. Big, bigger, little and littler siblings will make memories they'll be talking about for years!
If you want to treat the kids but are on a tight budget, check out Stena Line's fantastic LEGOLAND Windsor Resort deals to help you save money.