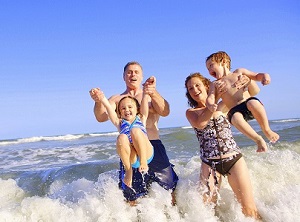 No sooner do you have the books and schoolbags packed away than you're hearing those 'back-to-school' ads being rolled out across radio and TV. With the final days of the summer holidays now upon us, here are 10 things to do to make the most of those precious free days with the little ones.
1. Pack a picnic
Pick a day, clear all activities, pack some delicious food and set off out into nature! A picnic day offers the perfect opportunity to get some fresh air and fun as a family.
2. Take a trip to the beach
You can guarantee that, once the kids are back to school, you will get very few chances to hit the beach. So, soak up what's left of the fine weather and embrace the sea, sand and shells with your little ones.
3. Do some rainy-day crafts
Before you hit play on that DVD, or charge up the iPad upon the first sight of rain, why not pull out some rainy-day craft projects? From getting creative with bits and bobs lying around the house to doing a jigsaw puzzle, this is a great opportunity to get the kids' creative juices flowing.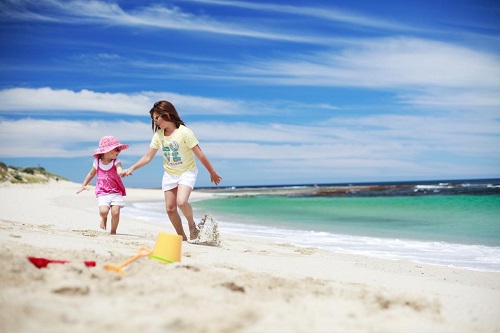 4. Watch a classic movie
While the kids may want to keep Frozen on repeat, summer holidays offer a chance for you to broaden their horizons. Why not switch on your own favourite classic that they may not have seen yet? This will provide a wonderful opportunity for you to bond and enjoy your time together to the max.
5. Go on an adventure
Getting the kids out into the fresh air can be a challenge when there are so many tech gadgets to play with at home, so make things exciting for them. Pack their bags and organise a little orienteering adventure that will get their detective skills working.
6. Plan some outdoor crafts
From cool sidewalk chalk games to glow-in-the-dark bowling, there is a craft or game for every summer day and night.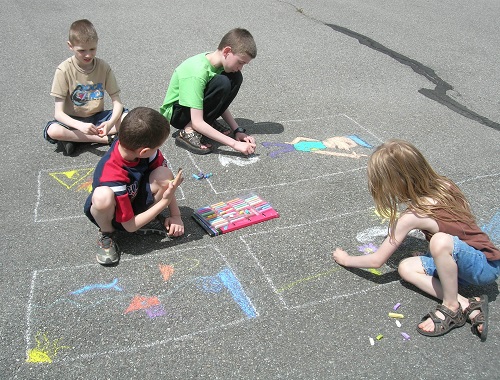 7. Go on a camping trip
This is the perfect opportunity to get the whole family involved. Why not invite the kids' friends along, or make an event of it by inviting their families too? The more, the merrier!
8. Do a spot of gardening
In summer, the garden truly does come alive, and it's the perfect time to open your children's eyes to the wonders of nature and gardening. Get the little ones out exploring the new flowers, and picking and planting a few of their own.
9. Bake a cake
Another great rainy-day activity, making a cake together will teach your little one the basics of baking. While the finished product is almost always tasty, you might just unlock a secret talent and love for the craft.
10. Have a water balloon fight
If there was ever a time to get messy and bend the rules, it's during the summer holidays. Pick a warm day (so that no one will get sick!), stock up on balloons, and get the hose out – they are guaranteed to have hours of fun.