There is nothing better than a day out at the beach with the family, but it can prove a little stressful at times. Here are just a few tips for getting the maximum enjoyment out of the day.
Be organised
Make a plan and try and do as much organisation and preparation as possible the night before. As you will no doubt know only too well, the kids will be tearing around the house with excitement on the day, and you will be up the walls trying to get packed and out the door. Make a list of everything that needs to be done; prepare food, towels, buckets and spades, etc., the night before, and set the alarm to be ready to go the next day.
Opt for simple food
We're talking food that is easy to prepare, pack and consume. There is no point in creating elaborate meals that are messy and take hours to put together. Simple sandwiches, salads and fruit cups are perfect for a hot day on the beach; if you want something a bit heartier, a lasagne will go down a treat when served cold.
Hydration is key
Don't forget to pack plenty of fluids to keep the family hydrated in the heat. All too often, between sunbathing and splashing about in the water, kids forget about drinking water and juices, and you need to keep on top of this in order to avoid dehydration. If you have a hot car journey ahead, keep water or juice bottles in the backseat, within easy reach of your little ones.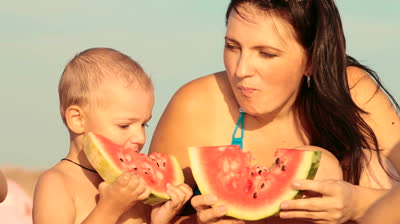 Keep them entertained
They will likely be exhausted on the way back from the beach, but the journey there will be filled with anxious excitement and anticipation. It's a good idea to pack books, music or tablets to keep them entertained, to maintain a level of order and peace in the car! Once you have reached your destination, bring out the buckets, spades, beach balls, racquets and kites – a range of activities to keep the kids entertained and ensure that a fun-filled day is had by all.
Use disposable ware and cutlery
The beach is not the place for your finest silverware – not only will it likely get lost in the sand, but it will weigh you down. The beach is all about packing light, and disposable plates, cups and cutlery are the most efficient choice when it comes to serving up lunch. Remember to collect all of your rubbish before leaving, so as to keep the beach as clean and hygienic as you found it.
Prepare for all seasons
How many times have you woken up to blue skies, only to arrive at the beach just as the heavens open up? It's best to prepare for all seasons: bring a wind-breaker for those gusty days, and keep the rain jackets in the boot for those inevitable showers.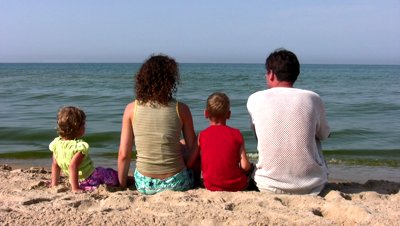 Prioritise protection
The most important addition to your beach bag is sun cream. Always, always remember to pack the right sun cream, in a high factor, for your little ones, and apply it as directed throughout the day. Sun-hats are also important, to protect against sunstroke.
Protect your valuables
Once you lose something on the beach, the search turns into the classic needle-in-the-haystack scenario, and you're guaranteed to be left very frustrated indeed. Be sure to bring plastic or cosmetic bags for storing valuables such as car keys, money and jewellery – this will prevent a lot of heartbreak.
Think safety first
From allergic reactions to stings and hayfever, there are a number of nasty situations that can raise their ugly head. The last thing you want is to be miles away from the house without the appropriate medications required to handle the situation, so be sure to pack a first aid kit and any other medications that you and your family may need.
Pack baby powder
What's the number one most annoying thing about the beach – the sand, of course! To prevent a major headache – and clean-up – pack some baby powder in your beach bag. It's the best thing to remove sand from your skin, and it will make the journey home much more comfortable for everyone.