Halloween is over, the Christmas ads are already up and there is definitely a chill in the air, so it can only mean one thing - winter is well and truly here!
And as the nights get darker and the weather gets colder, many of us mums will be looking for ways to keep our home warm and cosy, while also being energy efficient.
Home heating oil is actually a great way to keep the cold out of the house, and is both inexpensive and efficient. In fact,
Emo Oil
, which is part of DCC Energy - the leading supplier of home heating oil in Ireland, is as energy efficient as it gets. They supply quality domestic heating oil that you can trust with competitive prices, speed and guaranteed delivery.
When you order from Emo Oil in November, you'll automatically be entered into a draw for a luxury afternoon tea for yourself and three friends in a location of your choice – to the value of €200. That's not all though! Understanding just how expensive this time of the year is, Emo Oil is giving everyone a chance to win a €100 Smyths voucher to spend as they wish. Simply look for the unique number inside your Champions of Cosiness pack, which drivers will drop off with your delivery, and wait for the draw on 2nd December. Easy!
This winter, keep the costs down but the temperature up with these top tips:
1. Turn it off when you're not there
While it's tempting to have the heating on all day so that the house is nice and warm when you get home, it is not particularly good on the either the environment or your wallet. It doesn't take long to heat up a room so try to turn it off during the day, particularly if you aren't going to be back that evening. If you can, invest in an app that allows you control your home heating remotely.
2. Keep temperatures low
20°C is the ideal room temperature and turning down the thermostat by just 1°C will reduce annual heating energy consumption by 10%. Keep the bedrooms at a cool 18°C – any warmer and you'll just feel uncomfortable.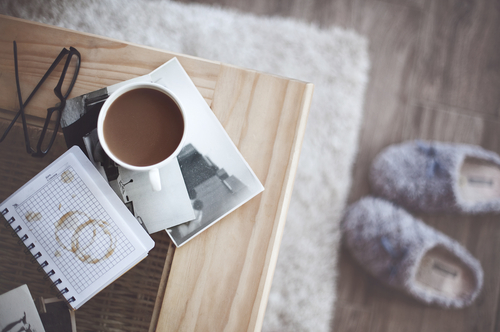 3. Don't let the heat go out the window
If your radiator is located under a window, placing a shelf or window sill just above it will help direct the heat into the room. It will also reduce the amount that escapes through the window, keeping you warmer and your bills lower.
4. Close the door
Keep doors closed to contain the heat and only put on the radiators in rooms that you are using, otherwise it's just a waste of energy and money.
5. Don't cover your radiators
If you want the heat to come into the room, don't cover your radiators! Move any large furniture away and don't dry clothes on it – you won't feel the benefit of the warmth if you do.
6. Insulate, insulate, insulate
If you can, insulate your attic space to help reduce energy loss through the building. While it might feel like a huge expense now, you'll definitely see the benefit in your pocket and feel it in the evenings.
7. Invest in thick curtains
Thick, heavy curtains are one of the most effective ways to keep heat in the room. If you don't fancy going out and buying a new set, you can always pick up some thermal lining or even double up on what you already have hanging up.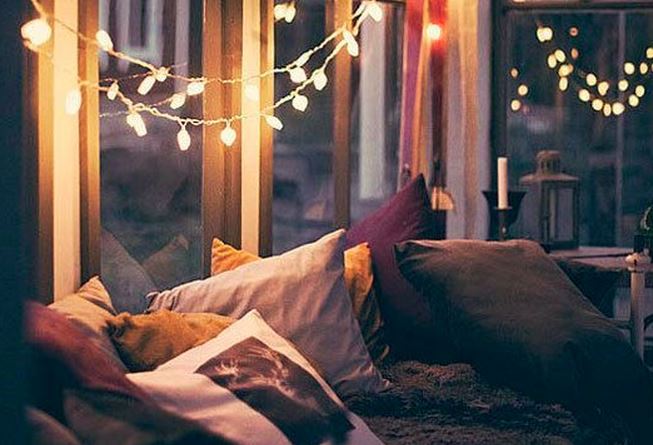 8. Keep the curtains open during the day
Allow natural sunlight to warm your home by keeping curtains open during the day to capture the heat and closing them at dusk to retain it.
9. Try a chimney balloon
If you aren't using your fireplace, consider inserting a chimney balloon to stop the heat escaping from the room. Simply inflate it in the chimney and it will stop cold air coming in and warm air going out.
10. Stop draughts
Seal up any cracks and holes and use draught excluders on your doors, particularly your front door, to keep the heat in. You can make your own excluder by stuffing an old pair of tights with fabric or newspaper.