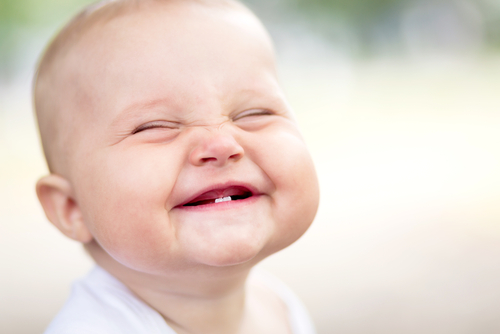 There has been a huge celebrity baby boom in recent weeks with pregnancy announcements and births galore. To us non-celebs, it's not the birth, nor the gender that really interests us – it's the name. So, to celebrate, here are ten of the most unique baby names to ever grace our ears.
Petal Blossom Rainbow
Jamie Oliver and his wife Jools are obviously fond of flowers and named their three daughters, Poppy Honey, Daisy Boo and Petal Blossom Rainbow. While the first two are not unusual, it's the name Petal that grabbed our attention.
Blue Angel
U2's The Edge had the name Blue long before Beyoncé made it, sort of, cool.
Destry
Steven Spielberg and Kate Capshaw named their daughter Destry Allyn – a cross between destiny and destroy.
Princess Tiaamii
Peter André and Katie Price decided to merge both their own mother's name, Thea and Amy, together. And Katie just liked Princess.
Apple
Chris Martin and Gwyneth Paltrow were not, in fact, the first couple to name their child after a fruit – Chris' bandmate has a daughter of the same name.
Coco
Courteney Cox and David Arquette named their daughter Coco although it wasn't done on some whim. The former couple wanted to name her Courteney but couldn't due to David's religion and so named the litle girl after her mother's nickname, Coco.
Sparrow James Midnight
Nicole Richie and Joel Madden named their son Sparrow because of the way it sounded and, according to People, "the Captain Jack Sparrow connection."
Marquise
Being a rapper, 50 Cent had to give his son a strong, cool name so he went with this one, which means French nobleman.
Zola Ivy
The daughter of Eddie Murphy and Nicole Mitchell, we must admit, has a pretty great sounding name – Zola.
Kal-El
Nicolas Cage decided to go one step further by naming his son after Superman. Kal-El was the superhero's Kryptonian name.