Trends come and go, but there are some key pieces that every woman should always have in her wardrobe. Summer or winter, rain or shine, these pieces will ensure that you are never stuck for what to wear.
1. Blazer
An absolute wardrobe must-have is a blazer, preferably in a neutral shade of black, navy, white or nude. Whether teamed with jeans and trainers or a pretty dress, it completes the most casual or glamourous look.
2. Black Dress
No matter what the occasion, you can always fall back on your black dress. A timeless, ageless piece, a good black dress will work well for every event, whether a wedding, a date night or a work party.
3. Strappy sandals
Just like your black dress, a pair of pretty strappy sandals will never go out of fashion and will take you anywhere. Teamed with a pair of skinny jeans, these will add a flash of glam to even your most casual outfit.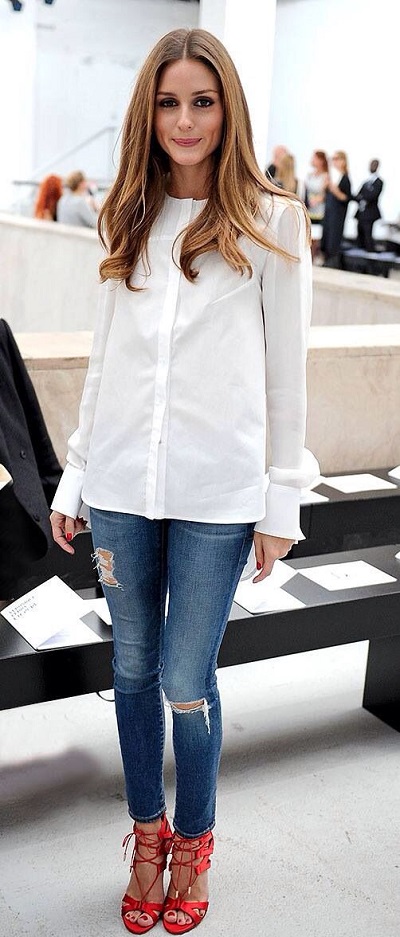 4. A good pair of jeans
Figure out what style best suits your figure (a flared leg is great for curvier figures; super-skinnies look fab on taller ladies) and invest in a really good pair of jeans. A good quality pair will stand the test of time and work equally flawlessly with your casual and dressy looks.
5. White shirt
A white shirt will take you anywhere. Whether you are teaming it with a pair of trousers at the office, tucking it into a pretty midi skirt for a date night, or popping it over your jeans for the grocery shop; it is one of the most versatile pieces you can own.
6. Mid-heeled ankle boots
Whether tan or black, a pair of mid-heeled ankle boots will add a touch of sophistication to your most casual looks, and will even work well with some of your more glamorous outfits. The key is comfort and experimentation.
7. Statement necklace
A statement necklace is the best friend of your versatile shirts and T-shirts. Adding a glamorous piece of jewellery to even your most understated looks will instantly dress it up.
8. Plain T-shirts
An alternative to your white shirt, some good quality T-shirts are always worth investing in. These are perfect for teaming with the more dramatic additions to your wardrobe – we're talking culottes, flowing skirts and printed trousers. It's always good to have some casual, neutral pieces to play around with.
9. A good skirt
As with your jeans, find a style of skirt that best suits your figure, whether a pleated midi, a pencil skirt or a chic mini. This will take you anywhere – from work or a parent-teacher meeting, to a night out.
10. Trench coat
This is one of those classics that is always in style and flatters pretty much every shape and size. Light enough to wear on rainy spring days or to layer over jumpers in winter, a trench coat is a cover-up for all seasons.