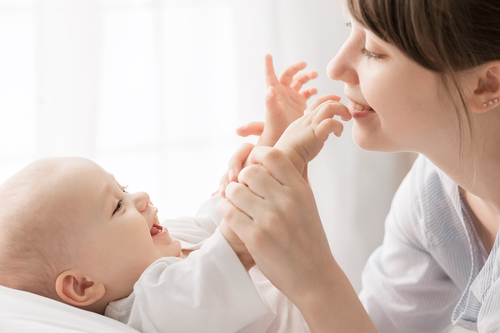 People are always going on about how expensive babies are and they are right, babies do need a lot of things, but they can actually save you a few bob as well.
You save on alcohol
Even if you do manage to get out with the girls, dealing with a hangover and a baby in the morning will mean you are more likely to be the designated driver.
Beauty treats not needed
Gone are the days of spending an hour or two primping and preening yourself in the bathroom - a quick ten minute shower is all you get now.
No need to landscape or do up your garden
Your baby won't care what your garden looks like and there is no point filling it with lovely flowers for your youngster to simply pick them. Save on your landscaping bill by waiting until they have moved out.
No home DIY
You won't have the energy to do it yourself and the thoughts of living in a home undergoing renovations whilst caring for a baby is the stuff of nightmares.
No cinema trips
Getting a babysitter can be a little tricky at times, but at least you get to save money by not going on that cinema date with your other half...
Say goodbye to magazine subscriptions
You won't have either the time or the energy to read a magazine but at least you'll save a few bob on your subscriptions.
Clothing allowance
Why buy new clothes when your little one will probably just end up spitting up on them...
Fancy dining be gone
It's pretty hard to relax when you have a squirming infant to mind - staying at home is definitely the preferred option.
Put exotic holidays on hold
No more long haul trips to the Caribbean (not that we went on them before) but you'll want to holiday closer to home, for the next while at least..
New phone not needed
Stick with your old phone. It is bound to be dropped at least a dozen times, so there is no point in investing in a new one.