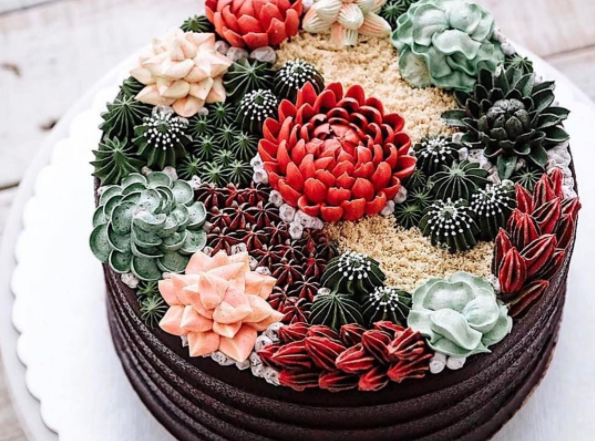 What is even better than receiving flowers or a lovely plant from a loved one? Receiving an edible one!
Since they started emerging on the 'gram, created by Indonesian bakers @ivenoven, succulent cakes have been among our favourite cake decorating trends.
When it comes to buttercream - which is what the decorations are made of - we just believe that the more the better!
Because it is Friday and, boy, do we all deserve a treat, we have scrolled our feed to find the prettiest succulent cakes, cupcakes, and every possible dessert with the leafy icing on top.
Succulent and rose tray bake
Wedding cakes
Chocolate dripping
Indoor garden
Terranium chocolate bowl
Succulent cupcakes
Cupcake birthday tower
Watercolour succulent cake
Pretty in pink (and green)
Succulent wedding cupcakes
Succulent cake pops
Succulent naked cake
Featured image: Instagram / @ivenoven