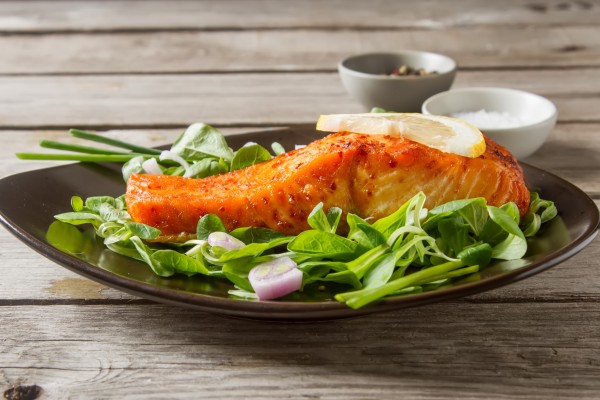 This baked salmon is also delicious cold: use your leftovers for a healthy lunchbox the next day!

Ingredients
4 salmon fillets
2 tbsp sweet chilli sauce
2 tbsp green onions, chopped
Lemon juice, to taste
Salt and pepper

Method
1. In a large baking dish lined with parchment paper, lay down salmon fillets. Season each fillet with salt and pepper and brush generously with sweet chilli sauce.
2. Heat the oven to 200°C. Bake the salmon for 12 to 15 minutes.
3. Sprinkle with green onions and lemon juice. Serve with a side salad.