Noel and Sue Radord are parents to the biggest family in Britain.
And that family continues to grow.
The parents have just welcomed a baby girl into the world, making their total number of children 21 now.
The doting dad announced the news by sharing a snap of baby Bonnie on his Instagram.
She looks adorable in her pink fuzzy onesie as she smiles with chubby cheeks.
The parents had a custom made outfit for her with the words 'welcome home, born in 2018' across the chest.
Noel captioned the photo: "My new beautiful daughter, 4 days old today.
It may take a while for Bonnie to learn all her siblings' names but she will never be short of a sister or brother to play with.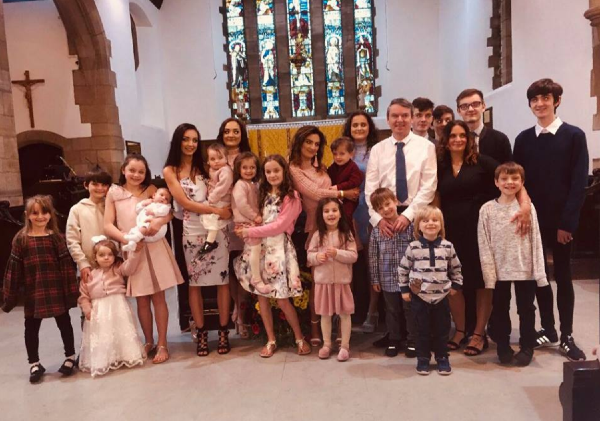 The 16 and Counting stars have continued to change their minds about having more kids but in the end, they have always opted for 'just one more'.
Noel underwent a vasectomy after the couple's ninth child but later had the procedure reversed when the couple decided to have more children.
Once again, the parents have said this will be their last child. But their family is not too sure about that.
Supermum Sue told The Sun: "We've both decided we don't want any more. Bonnie has completed our family."
The mum has spent over 800 weeks of her life pregnant, but says "it has to come to an end at some point."
"The maternity clothes will be going in the bin shortly. I won't miss being pregnant at all.
"All the midwives at the hospital were asking if they would see us again next year and we both said, 'definitely not'.
"We're just going to keep enjoying the children and enjoy our grandchildren."
Previously, Sue said that she liked to have 'a nice even number', so who knows? Perhaps baby number 22 is in their future.