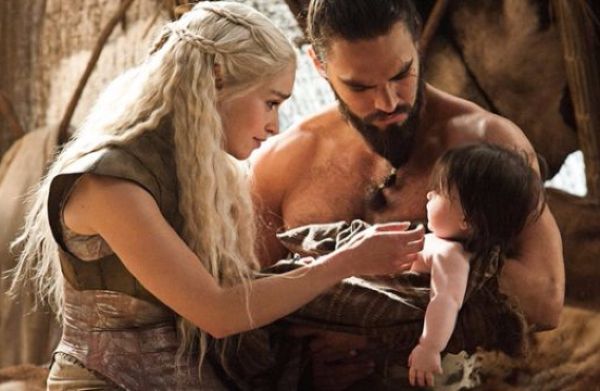 Without a doubt, Game of Thrones has been one of the most popular television shows in recent years.
It has a serious cult following, with millions of people across the world obsessed with the show and its fascinating characters.
That is why we decided to do up a lovely list of baby names inspired by the popular HBO show.
Girls
1. Ellaria - after Ellaria Sand.
2. Cersei - after Queen Cersei Lannister.
3. Catelyn - after Lady Catelyn Stark.
4. Margaery - after Queen Margaery Tyrell.
5. Sansa - after Sansa Stark.
6. Ygritte - after Ygritte the Wildling.
7. Arya - after Ayra Stark.
8. Gilly - after Gilly the Wildling.
9. Shae - after Lord Tyrion's former lover.
10. Brienne - after Lady Brienne of Tarth.
Boys
1. Ramsey - after Ramsey Bolton.
2. Ned - after Lord Eddard Stark of Winterfell.
3. Tyrion - after Lord Tyrion Lannister
4. Rickon - after Lord Rickon Stark.
5. Sam - after Samwell Tarly
6. Jamie - after Lord Jamie Lannister.
7. Jon - after Jon Snow.
8. Robb - after Robb Stark, King of the North.
9. Petyr - after Lord Petyr Baelish.
10. Tommen - after King Tommen Baratheon.