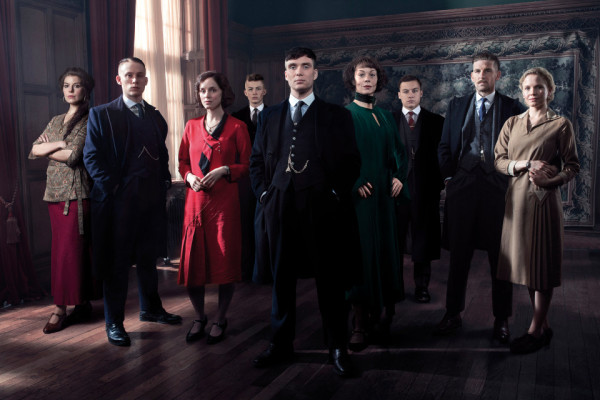 Every so often, we discover a television show that inspires us in strange ways.
Peaky Blinders is a show about violent gangsters, and yet we find ourselves pretty obsessed with the various characters.
If you are also a massive fan of this brilliant series, why not look for baby naming inspiration from the characters?
There are a number of strong men and women in this show, with really great names:
Boys
1. Michael - after Michael Gray.
2. John - after John Shelby.
3. Thomas - after the main man, Thomas Shelby.
4. Finn - after the youngest of the Shelby boys.
5. Arthur - after the eldest Shelby brother.
6. Alfie - after Alfie Solomons, the leader of the Jewish gang.
7. Freddie - after the late Freddie Thorne, husband of Ada Shelby.
8. Charlie - after little Charles Shelby, Tommy's son.
9. Isiah - after one of the younger Peaky Blinders.
10. Luca - after Luca Changretta, of the New York mafia.
Girls
1. Polly - after the Matriarch of the Shelby clan.
2. Tatiana - after the (slightly crazy) Russian Duchess.
3. Grace - after the wife of Thomas Shelby.
4. Linda - after the wife of Arthur Shelby.
5. Ada - after the only Shelby sister.
6. Esme - after the wife of John Shelby.
7. May - after the beautiful May Carleton.
8. Lizzie - after Thomas Shelby's lover and close friend.
9. Jessie - after Jessie Eden.
10. Izabella - after the Russian Grand Duchess.