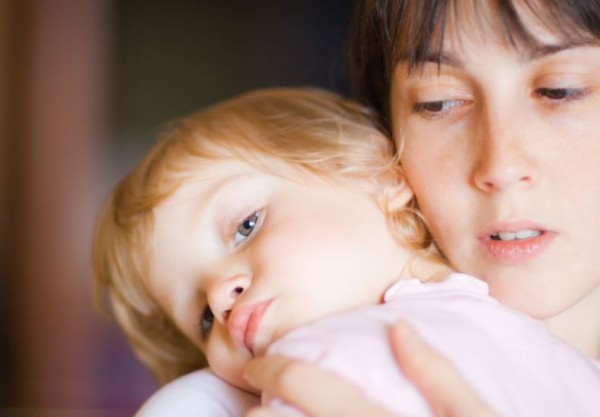 Sunday, 24th April is World Meningitis Day, a day dedicated to creating life-saving awareness around the signs and symptoms of the life-threatening disease.
Meningitis can affect all ages and genders; one in three who contract the disease will be left with severe after-effects while one in ten will die.
It can strike VERY quickly and leave an impact that will last a lifetime.
Today, ACT for Meningitis, a national meningitis awareness and support charity, are asking for parents and carers to learn the signs of meningitis - it can literally mean the difference between life and death.
They have created the following card that shows exactly what you need to be on the look out for and what you need to do if you suspect your child has meningitis (a infection of the brain) or septicaemia (a blood infection).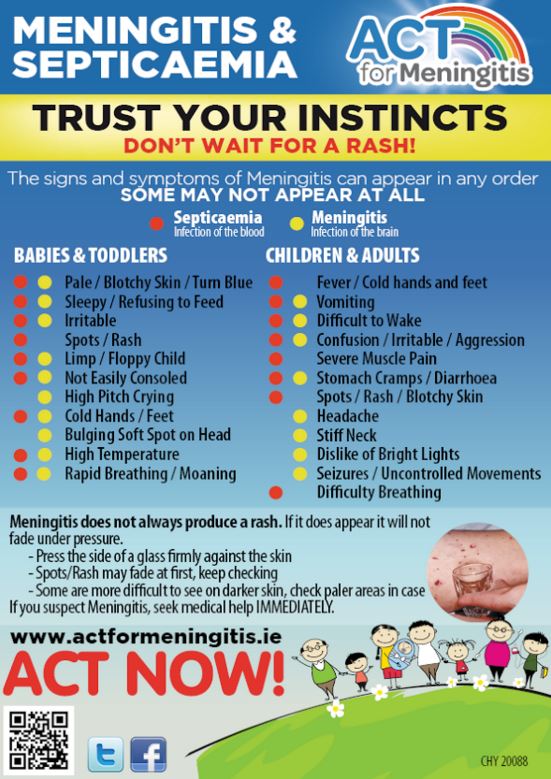 Ireland has the highest incidences of Meningitis B in Europe, and MummyPages.ie started an online petition calling on the Government to make the MenB vaccine free to children under the age of 12.
The petition received almost 10,000 signatures in just 72-hours, and was acknowledged by Minister Leo Varadkar, who announced that the Meningococcal B vaccine would be introduced into the Primary Childhood Immunisation Schedule from October 2016.
However, while the announcement by Minister Varadkar is hugely welcomed, it is the important we continue our petition to make the vaccine free for all those under the age of 12.
Meningococcal Group B (MenB) is the killer bacteria which is the leading cause of meningitis and septicaemia, and the BIGGEST cause of infant illness in Ireland.
To keep our petition going, sign here.
SHARE so everyone knows the signs to look out for.