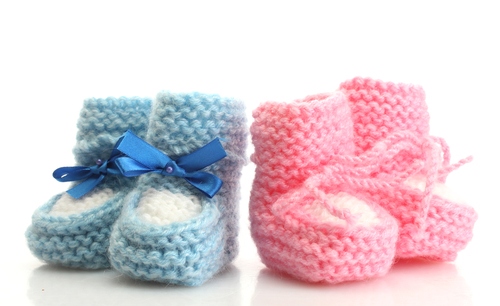 While celebrities like Katie Price, who named her newborn daughter Bunny, might be setting new trends in terms of more unusual names, it seems the more classic name is starting to make a comeback.
If you are expecting a baby this year, why not take a leaf out of Emily Blunt or Katie Piper who went the more traditional route when naming their baby.
Girls
Florence: meaning to blossom/ flower
Alice: meaning noble.
Mary: meaning bitter
Helen: meaning bright, shining light
Jane: meaning God's gracious gift
Beatrice: meaning she who brings happiness
Nora: meaning light
Matilda: meaning battle mighty
Mabel: meaning beautiful and loving
Cora: meaning maiden
Iris: meaning rainbow/ is also the name of a flower
Agnes: meaning pure virginal
Edith: meaning prosperous in war
Ivy: name of a plant
Daisy: meaning pearl
Boys
William: meaning strong willed warrior
Paul: meaning small or little
Raymond: meaning guards wisely
Arthur: meaning strong as a bear
George: meaning farmer or earth worker
Harry: meaning rules the home
Edward: meaning guardian
Charles: meaning strong
Jeffrey: meaning God's peace
Timothy: meaning God fearing or god's honour
James: meaning he who supplants
David: meaning beloved
Daniel: meaning judgment of God
Oliver: meaning affectionate
Henry: meaning ruler of the household