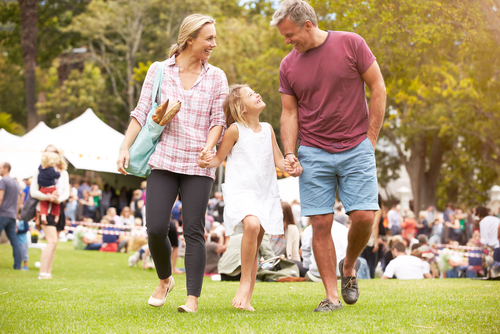 Kids already driving you up the wall? Why not check out these fun events happening this July to keep them happy and entertained.
1. All aboard for SeaFest 2015
Taking place in Ringaskiddy, Haulbowline and finishing up in the Port of Cork on Saturday, 11th July 2015, SeaFest 2015 will provide an incredible line-up of free entertainment, music and activities for all the family.
Click here for more information.
2. Laya Healthcare's 2015 City Spectacular
​Laya Healthcare's City Spectacular is back for the tenth year in a row and this one is expected to be even bigger! This year, the festival, which takes place in Dublin from Friday, 10th – Sunday, 12th July and in Cork from Saturday, 18th – Sunday, 19th, puts a particular focus on children's health and wellbeing.
Click here for more information.
3. Groove Festival announce stage times and children's area line-up
Talking place on Saturday, 4th and Sunday, 5th July 2015, Groove Festival at Kilruddery House, Co. Wicklow is sure to be an absolute incredible two days. This family-friendly event is the perfect way to spend the weekend, and with a whole line-up of things for the kids and grown-ups to do everyone is bound to have a fab time.
Click here for more information.