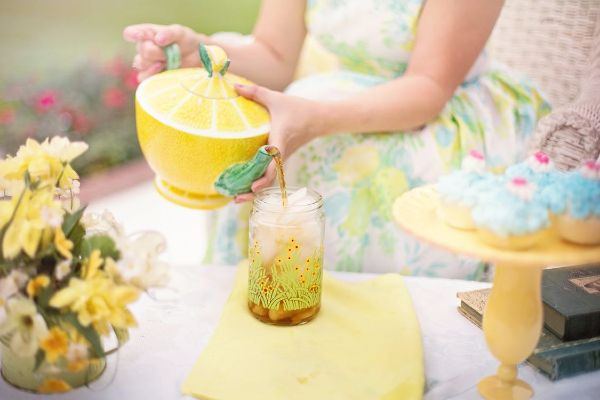 Taking a new spin on the 'crushing on' series this week, we decided to focus on experiences, rather than actual shopping items.
With the summer in full swing (hard to believe, we know), we are always looking for fun ways to entertain the kids (and ourselves)
We have done up a delightful list of some of the best experiences around at the moment, that are guaranteed to keep you and your kiddos entertained all summer long.
At Home Spa
Are your feet in need of a little TLC before you brave your summer sandals? No time or money to visit the salon? Don't sweat it, you can treat your tootsies to the full works in the comfort of your own home with the help of some fancy new professional products.
When it comes to pedicures, CND's Cucumber Heel Therapy is a must have product for busy mums who are always on the hunt for soothing hydration.
This restorative foot spa-treatment relieves dryness with natural-refreshing cucumber which smooth rough edges while the intensive moisturising complex hydrates those hard heels.
It contains natural botanicals that aid in the repair of dry, cracked skin plus Aloe Vera, Cucumber Extract and Chamomile to nourish and soothe. Just what every mum needs after a long day of running around after the little ones.
The Festival of Curiosity
Homegrown in Dublin, The Festival of Curiosity takes place every July and is Ireland's annual celebration at the intersection of art, science, technology and design and has quickly grown to being one of the most exciting and innovative festivals of its kind in Europe.
With over 50,000 people expected to descend on Dublin from across the globe, visitors can experience the free daytime 'Playful Days' family programme and the lively and curated 'Curious Nights' adult programme.
The Festival of Curiosity will be spilling out from venues across the city with shows, workshops, films and our Curiosity Carnival, a hands on adventure in science, play and curious technology. Families will need to pack their picnic (and their wellies) for an outdoor play date for grandparents and children with curiosity, giant bubbles, bangs and story telling adventures at our #Granpals Picnic.
They can also take part in a family-friendly day of invention, creativity and resourcefulness at Dublin Maker and join real life explorers as they tell us about their adventures from the stars to the sea in our interactive Family Explorer Series.
Afternoon Tea in The Heritage Killenard
This is the biggest treat we have had in a LONG time!
First, we indulged in a lazy morning in the opulent surroundings of the spa in this beautiful hotel in Co Laois. We left the world behind for a couple of hours while we enjoyed a back massage and a cheeky pedi. The relaxation rooms is second to none. We snoozed and relaxed and steamed and binged on magazines. Bliss.
Next, an exploration of the fairy garden with cute miniature castles and bridges. Our afternoon tea was just so lovely. It included a host of fluffy sandwiches, mini macarons and still-warm scones. We polished it off with a nice cool champagne treat.
It is a great way to spend a day and this is one of the few hotels that still retains the personal touch. There was suncream left out for guests in the stunning lobby (the staircase is an artform in itself) and the staff were warm and welcoming. They have family rooms too and kids club programme in the summer months, but we loved escaping for the day to spoil ourselves for the day (and it's just an hour from Dublin.)
Tea is served each day between 1 pm and 5 pm and at €25 per person. Check it out here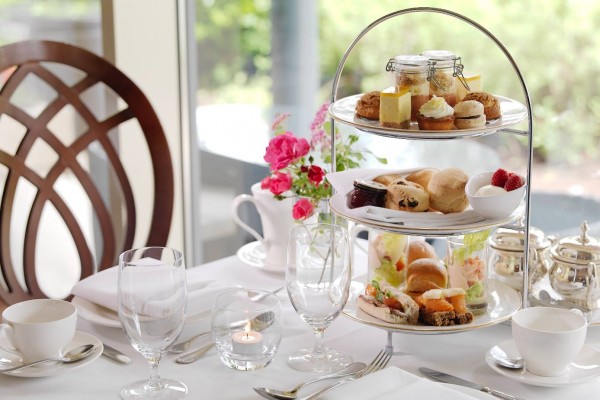 Paws for FUN
Cork Summer Show is calling on all pet dogs, great and small, young and old, to take part in this year's Cork Summer Pet Dog Show proudly supported by the Evening Echo.
The Cork Summer Show Pet Dog Show is one of the biggest dog shows in Munster and is open to all pet dogs, across twelve categories this summer at the Showgrounds at Curraheen.
The competition categories include awards for best-groomed dog, best puppy (over 6 months and under 12 months), small dog, medium dog, large dog, terrier, veteran, rescue dog, fancy dress and the much coveted 'dog I would like to take home' - all of them?