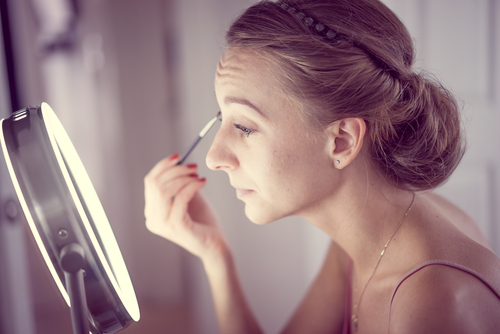 When it comes to the Christmas party you will want to spend that extra bit of time glamming yourself up. Here are five trends you can try, either singularly or all together.
Smokey eye
The smokey eye will never go out of fashion and is a great way to create a truly dramatic look.
Red lips
The classic red lip complements any outfit and is the perfect colour for the festive season. There are so many different shades that you will have to do a bit of testing before you settle on one, but when you finally find your colour you'll never want to let it go.
Dewey skin
Don't cake your skin in heavy foundation, instead cover blemishes with a concealer and even it out with a lightweight foundation. Highlighter on the bridge of your nose, your cheek bones and on you brown bone will give you a natural looking dewey glow.
Long lashes
For the ultimate in dramatic make-up, go for really long lashes. Whether you fake it or just stick with a good mascara, you'll be fluttering your eyes at everyone.
Glitter
No Christmas party beauty look would be complete without glitter make-up. Your lips, eyes or cheeks can carry it off well, just don't put it on everywhere.