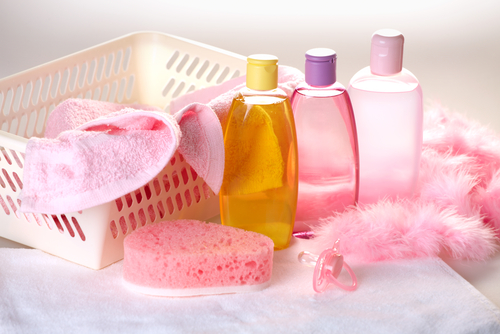 Baby oil is not just for babies, in fact, it makes a pretty good beauty essential for mums too.
Here are five beauty uses for baby oil that are perfect for mothers:
Smooth feet
If you have dry cracked skin on your feet, you will benefit from rubbing a little baby oil into them. Simply lather your feet in the oil before you go to bed, pop on some socks to keep the oil in place and you will wake up with gorgeous feet. Be careful walking around though as our feet will be pretty slippery.
Nails
Rub baby oil into your nails to give them a smooth, matte look. It also makes it a little easier to push down your cuticles.
Soft skin
For smooth, supple skin, run a bath and pour a drop of baby oil into the water. Lock the door and relax in the warm water.
Dry skin
If you have extremely dry skin, rub a tiny bit of baby oil onto the area along with your usual moisturiser for soft, smooth skin.
Shaving
If you don't have any shaving cream left, you can use baby oil as a substitute. Simply cover your legs in the oil and shave like you normally would for smooth, moisturised and nick-free legs.