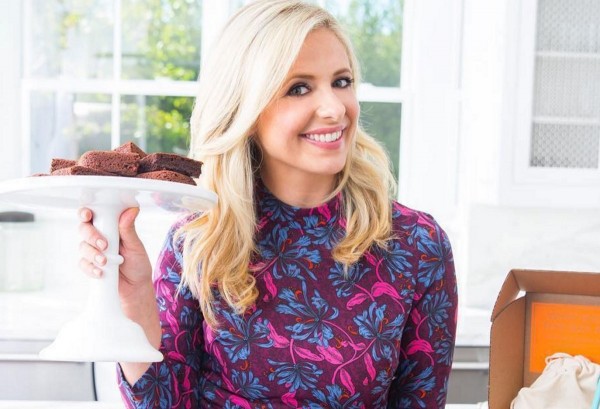 Social media can have its downsides, but there is no denying that it is the most amazing invention for the following two things: stalking celebrities, and getting inspiration for every aspect of our daily lives. Put these two things together, and celebrity Instagram accounts are just about the best thing to happen to our newsfeeds!
When it comes to food, we are always on the lookout for some new ideas, and we have come to learn that there are some super-talented celebrity mums out there willing to share their best-kept culinary secrets.
Whether you love to indulge in decadent dinners and desserts, or you like your meals with a healthy twist, you are sure to be inspired by the following famous Insta-mums.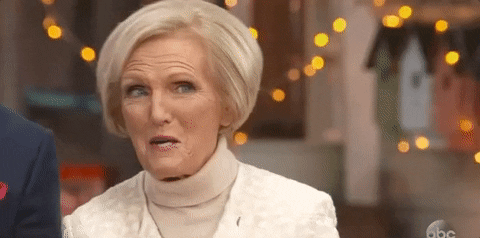 1. Sarah Michelle Gellar
While it's possible that you most associate actress Sarah Michelle Gellar with Buffy the Vampire Slayer, the busy mum of Charlotte and Rocky has turned her love of food and cooking into a business!
Encouraged by how cooking helped her to connect with her kids, Sarah launched Foodstirs, a company that serves up organic baking DIY kits. Sarah tries out each mouth-watering recipe with her family, and can often be found experimenting in the kitchen over on Instagram.
Expect plenty of yummy dessert pics, and meal prep shots that will have you dropping the takeaway menu in favour of a cookbook.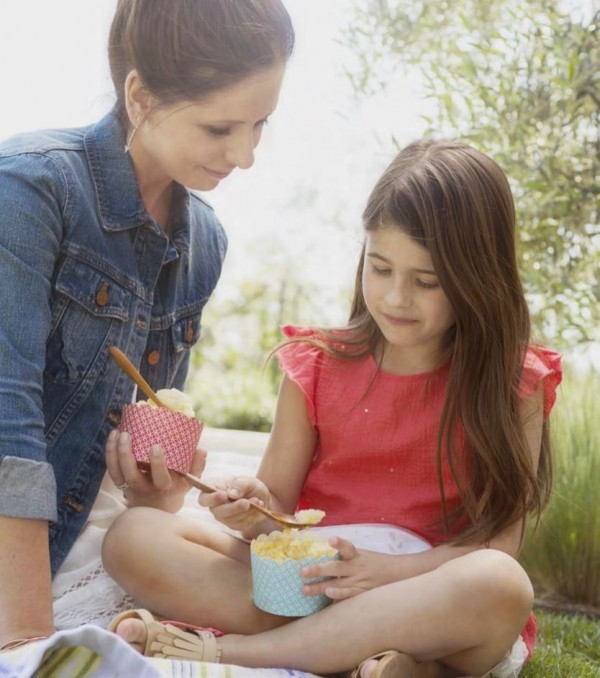 2. Chrissy Teigen
This list would not be complete without Chrissy Teigen; model, mum and self-professed food-obsessive.
Chrissy's Instagram is devoted to photos of delicious food inspo, from healthy home-cooked meals to the most decadent desserts.
The star, who is mum to Luna, doesn't mess about – she loves food, and she's not afraid to shout it to the world. She made this very clear when she released her first cookbook, Cravings: All the Food You Want To Eat, a collection of her favourite easy-to-make meals.
Explaining her love of home-cooking, the 31-year-old once said: "It's nice to be around with your family. I think just the act of it being cold out, staying at home, loving to cook, and watching bad reality television – there's a laziness that comes with it, but it's a laziness that I really love and appreciate."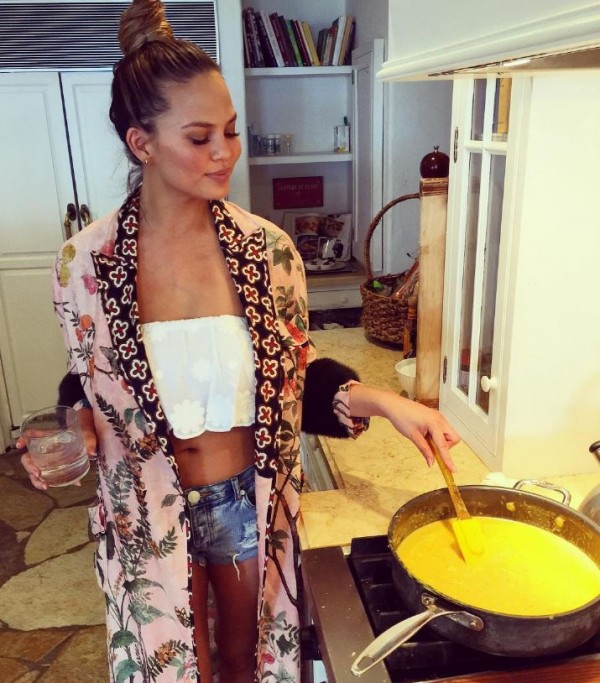 3. Fearne Cotton
It seems like Fearne Cotton has been on our screens for ages, but it's only in the past few years that she has shared her love of cooking and baking with the world – and, boy, are we glad she did!
While she's perhaps better known for her presenting capabilities, Fearne's Instagram feed has slowly been taken over by colourful home-cooked meals and the most delicious cakes and desserts.
The mum-of-two, who has released two cookbooks in recent years, has always had a passion for baking; however, it took settling down to family life for her talents in the kitchen to really blossom.
In an interview with Independent.co.uk, she previous said: "It wasn't until I met my husband in my late twenties that I kind of decided that it was more of an important ceremony: to have a dinner and sit down with him and his children, who are my step-kids now, and have that family time."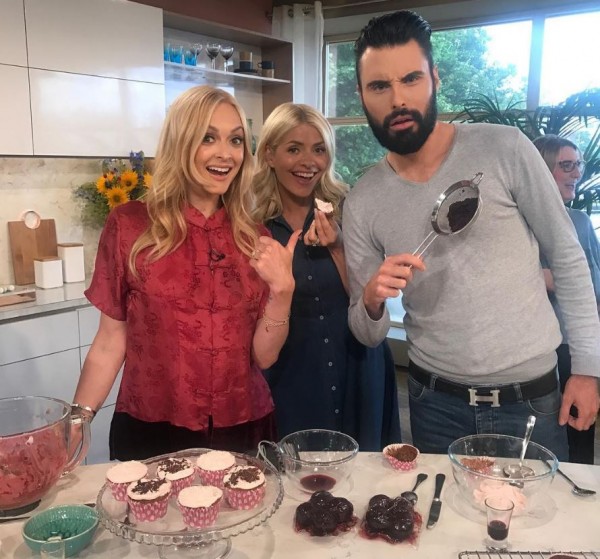 4. Camila Alves
You probably know Camila Alves as the love of US actor Matthew McConaughey's life, but this mum-of-three is a force to be reckoned with in the blogging industry.
Camila has amassed a 148K following over on Instagram, where she blogs about an array of her life's passions, including health and fitness.
Camila is a total foodie, but with her, it's all about healthy eating and snacking – exactly the kind of information and motivation we need, especially during the summer!
One of the best things about Camila's feed, is that she shares video tutorials of her recipes, direct from her kitchen, so she's with you every step of the way. These, teamed with her super-cool workout videos, have made her one of the most interesting celeb foodie bloggers on the 'net.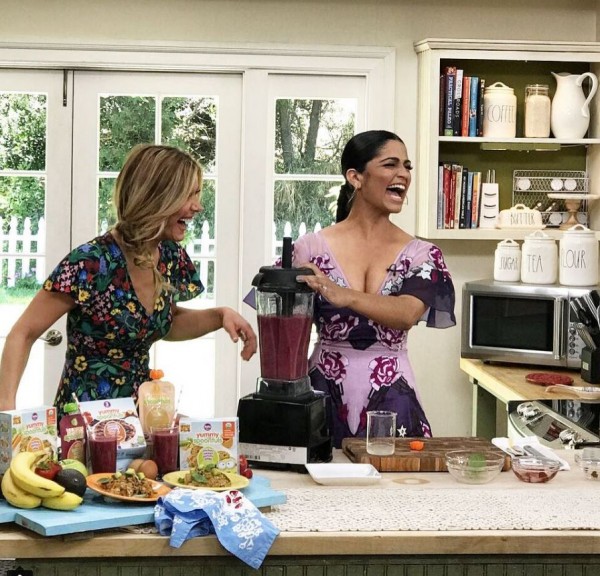 5. Molly Sims
Once best known for being a Victoria's Secret Angel, US model Molly Sims is now all about family life – and cooking and food form a big part of that.
If you're not already following Molly, be prepared for gorgeous snapshots of fancy brunches, wholesome family dinners and colourful cocktails – and, with Molly, there's usually some kind of a healthy, guilt-free twist to the recipe!
We also love that Molly gets her three children into the kitchen, to help out and to give their feedback!
Happy cooking, mums!