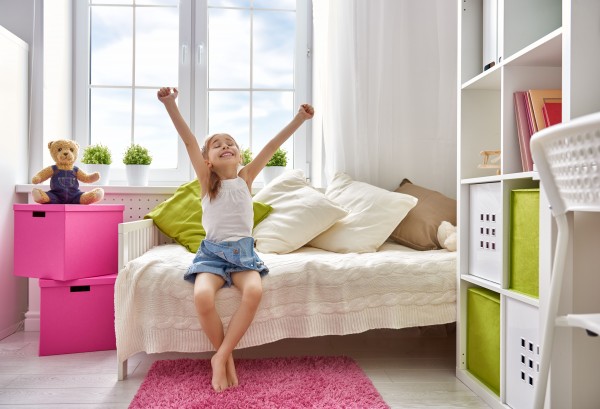 Bedrooms are incredibly important spaces for our kiddos. And it makes sense – it's their special place, a little haven, and they spend a LOT of time in there.
So we're always looking for fun, easy and inexpensive ways to brighten them up, particularly as the kids are growing older (which, as we're sure you know, seems to happen at an alarming rate!)
With that in mind we've compiled a list of inventive ways you can brighten up your little one's pad simply and affordably:
1. Upcycle old bookshelves or drawers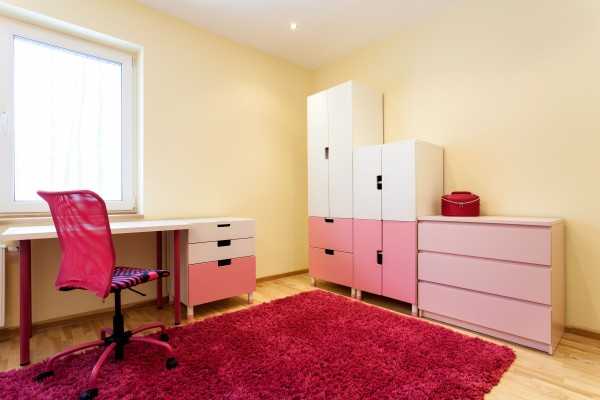 We love the term 'upcycle', which basically means repurposing something old and tired into something new and useful. Your friends here are paint, a sander and a little imagination. With a lick of bright colour – or a trendy chalk paint for that shabby-chic look – you can easily transform old, boring furniture into a bedroom addition trend-conscious kids will love. And if you're upcycling a chest of drawers, take it a step further and pick up some quirky little knobs from your local hardware shop.
2. Create a self-portrait wall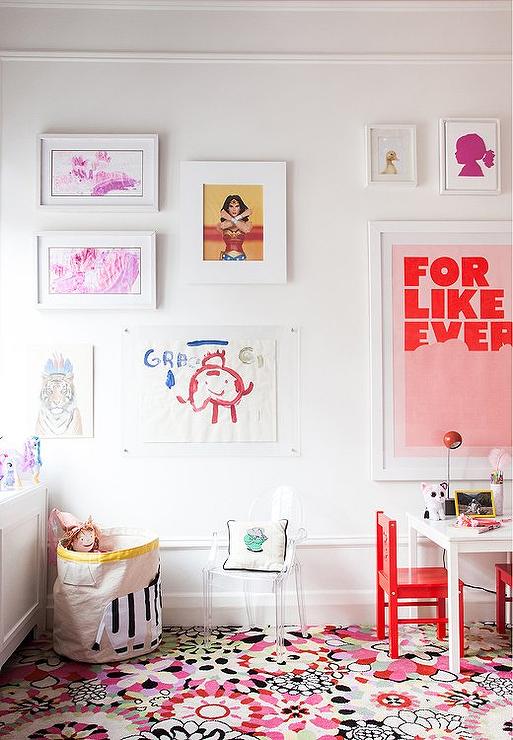 This idea not only looks brilliant, but creative kids will have a ball helping you make it. Simply assign your little Van Goghs the job of creating a painting or drawing that depicts how they see themselves. When done, pop the artwork in a bright colour pop frame and hang on their bedroom wall. And to make it even more fun, ask them to make a new self-portrait every year. The 'self-portrait wall' will quickly become the focal point of the room.
3. Invest in a comfy bean bag
Bean bags are a brilliant idea for kids' bedrooms – they're bright and fun, a cosy, comfortable place to read and relax, and they don't take up much space. We love
the range by Elephant,
which are the
ultimate
in squishy, squashy bean bag comfort. The range is extensive, but we think the Elephant Jumbo and Junior Bean Bags are our faves. The second you plonk yourself onto one of these babies you're enfolded in instant bean bliss, and they're big enough to lounge on, sleep on, and cuddle into. And the good news is that Elephant is currently running a 25 per cent sale (and delivery is always free!)
4. Rugs, rugs, rugs!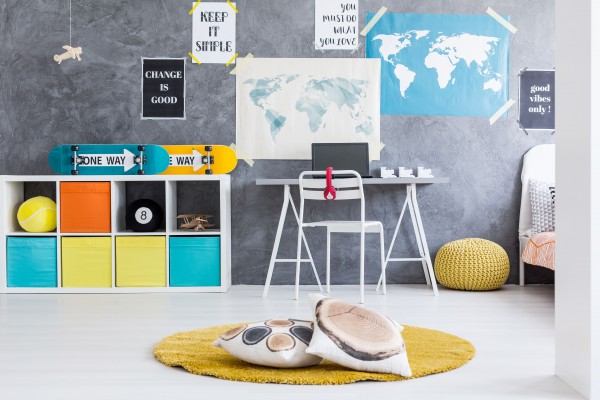 One of the easiest ways to transform a room is to look to the floor. Scattering comfy, brightly coloured rugs in different textures really makes a huge difference. It's also much less of a commitment than getting a brand new carpet installed, particularly if you're going to be redecorating the room throughout the years as your child gets older.
5. Wall decals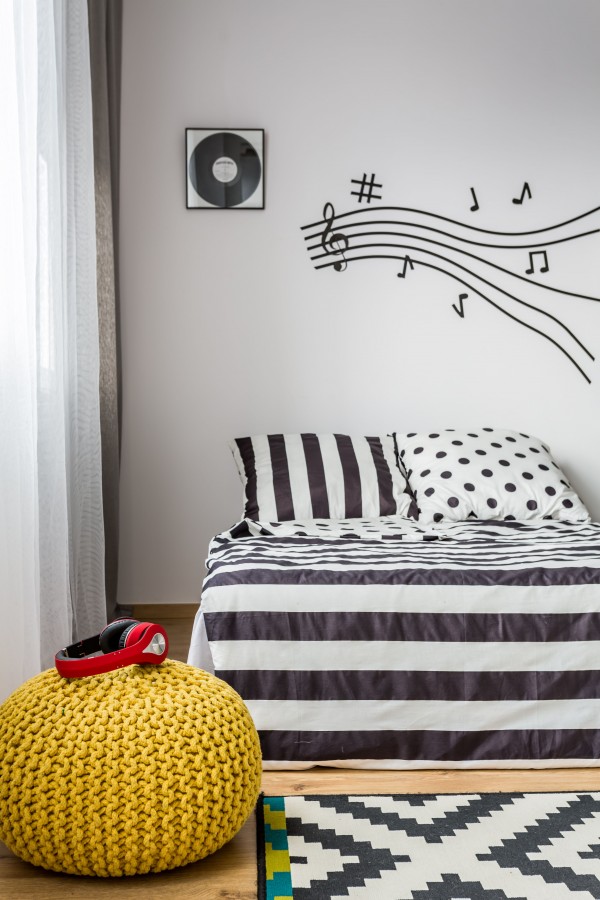 Wall decals are fantastic because you can get them in any shape or form, so you can easily create a funky theme based on your child's interests. And unlike stencilling, there is literally no risk of error because they're basically giant stickers. The decals are usually made from a vinyl material and simply adhere to a clean, dry smooth wall. And as your child gets older and decides that they're no longer into trains and "it's all about football now mum", they can be removed easily.
Love our creative tips? Why not SHARE?