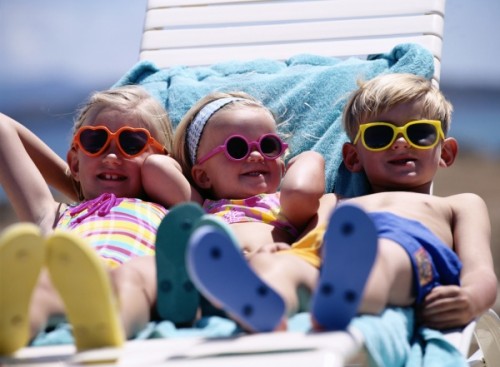 Booking your family holiday can be an exciting experience, but also a stressful one.
With so much choice out there, it's easy to feel a little overwhelmed with flight deals, destinations, accommodation, and must-see attractions.
To help get you on your way, here are five great travel guide apps to take the hassle out of your holiday.
This is a handy flight-comparison site that lets you check prices to particular countries, cities or airports. Free on iOS and Android.
The travel magazine AFAR just launched its newest free travel guide app which wants to help you plan a memorable trip. The app boasts many of the same features of its website, plus trip suggestions from local experts and editors. It also gives you offline access, so you can still plan when you're on the go.
The free app Minube features more than 200,000 experiences from over 500,000 global travellers. You can also share your own experiences by uploading photos and videos. The nifty 'Inspiration' screen lets you find destinations by filtering by preferences like distance from home and number of travel days.
This is a great app for getting the lowdown on what hotels are really like. It's free Offline City Guilds app offers up curated itineraries and suggestions for landmarks, attractions, restaurants, hotels, and more. All this information gets stored on your phone after you initially check it out, so you can access it without racking up roaming charges.
What's unique about the free app Gogobot is that it gives you suggestions on where to go and what to see based on what type of traveller you are – for example, a family with young children. Save the suggestions to an itinerary and pull them up when you're out exploring, or search for new places to visit based on what's nearby. You can even make collaborative trip plans, looping in family and friends to add to group itineraries.
Image via Pinterest.