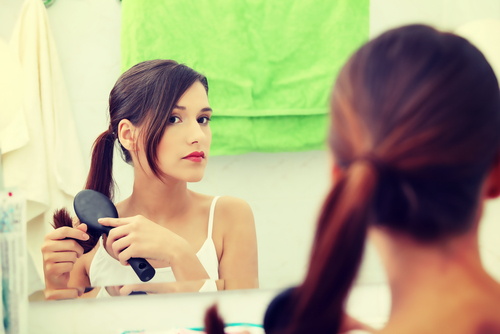 If you are anything like us you only have between three and five minutes to get your hair done and looking respectable before you head out the door in the morning.
But that doesn't mean you need to stick to the same old boring do every day, here are five lazy girl styles that will ensure you look gorgeous.
Ponytail
Pull back all of your hair into a tight ponytail. Run your straightener down your hair from the bobbin to give it a slick look.
Messy top knot
Simply put your head upside down and fling your hair back. Grab it with your hands and gather it all onto the top of your head. Twist it around itself and secure with a bobbin. No hairbrush required.
Wavy locks
Wash your hair the night before and dry it slightly. Pull it into a plait and go to bed with it in. In the morning simply take out your bobbin and voilá.
Half up half down
Leave your hair down but take a section at the front and pull it to one side. Put this into a plait, pull around the back of our head and secure with a bobby pin.
Hair tie
Pull your hair into two sections as if you are going to put it into pigtails. Wrap these two sections together in a knot and secure loose ends with a clip.