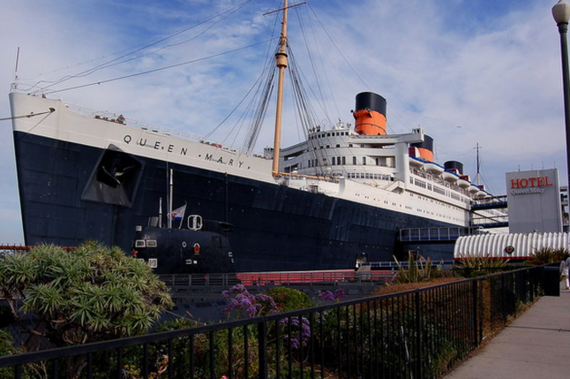 If you fancy a bit of a scare this October, head along to these haunted places – they will definitely leave you looking over your shoulder.
The RMS Queen Mary, California
Located in Long Beach, California, this ship has been there since 1967. It took troops across water during WWII and nearly 50 people died on it. Apparently it is haunted by 130 ghosts and if you're brave enough you can stay here for the night – it is now a floating hotel.
Thornewood Castle, Washington
You can stay in this beautiful building built by Chester Thorne in 1908. However, don't be fooled by its beauty – it is apparently haunted by the business man to this day.
Loftus Hall, Co. Wexford
This abandoned house has a lot of history including a Satan sighting and evil spirits. Why not take a tour of this hall that dates back to the Norman Invasion of 1169.
Grand Opera House, Belfast
If you like a bit of a scare, then book a ticket for a performance at the Opera House. According to paranormal research, stage hands Harry and George, a cleaner and electrician all haunt this place.
50 Berkeley Square, London
This is well known as the most haunted house in London, so you would want to be really brave to head here. Once the home of former Prime Minister George Canning, it also belonged to a Mr. Myers who became a recluse after he was jilted at the altar. He simply walked around the rooms by candlelight at night and it is said to be ahune by a strange being.