Piccolo understands that great days are always fuelled by great food. That's why they focus on nutrition, so that you can focus on parenting. They make healthy (and very tasty) meals, snacks and cooking ingredients to help you get the balance right every day. Made by a family who know what growing families are like. There are so many reasons why you'll adore this brand and baby is bound to become a fan from the first spoonful too!
Here's why you'll love Piccolo Baby Food:
Just The Right Balance
All of Piccolo's recipes are developed with their infant nutrition specialist, Alice Fotheringham, to ensure that they are full of everything your baby needs and nothing they don't. Their baby food is always organic with no added sugar, salt or palm oil to ensure that your baby gets just the right balance. We love that they give the recipes for their baby pouches online, so that you can make them at home whenever you have some time on your hands. Check out their library of over 100 recipes here, from first tastes to meals for the whole family.
Giving Back
Giving Back is at the core of everything they do. At Piccolo, their mission is to help local families provide their children with the best start in life: one child, one family and one meal at a time. That's why they're committed to donating 10 percent of profits to charities helping local families. Over the last two years Piccolo has donated over 250,000 baby meals to charities helping those who need it most. This year they are working with City Harvest and Little Village.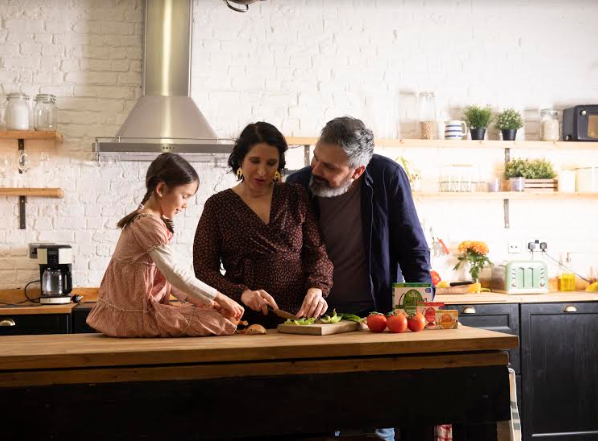 They've teamed up with City Harvest, a charity fighting food waste by saving meals and giving them to those who need them most. They deliver more than 16,000 meals each month to playgroups, homework clubs, sports activities, cookery courses, mentorship – and the list goes on! All their food donations go towards programmes that help give kids the chance to gain confidence and skills.
Not only have they teamed up with City Harvest, but Piccolo has also partnered with Little Village, a charity that helps provide much-needed donations and resources to families across the city who need it most. Little Village is like a foodbank, but for clothes, toys and equipment for babies and children up to the age of five to ensure that children from across the area have their basic needs met.
Sustainability
Piccolo is committed to the health of future generations. They take sustainability seriously, which is why Piccolo is always organic and sustainably sourced. They are also working to close their packaging loop. Piccolo were the first baby food brand in the UK to launch a bio-based pouch, which is available across their Piccolo Pure range and their 'Piccolo & Go' multi packs. But how are these pouches greener we hear you ask? Without delving into a chemistry lesson, let us sum it up: These pouches are made from 80% plant-derived materials rather than petroleum. This essentially means the materials they are using will grow back, offering you a much more sustainable choice for your family.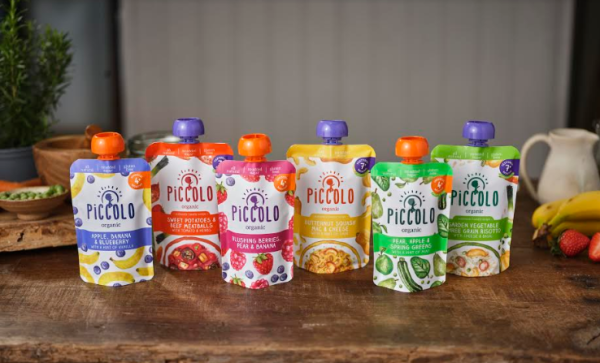 Carbon Neutral Company
Piccolo is offsetting their annual carbon footprint by supporting the Clean Drinking Water project in Uganda. They also help to achieve the UN's Sustainable Development Goals, such as combating poverty and improving living conditions in emerging and developing nations. So far, they have offset all the carbon related to our company activities, and are actively working towards offsetting the carbon used to produce their yummy products in order to become the UK's first carbon neutral baby food brand. Baby steps, big leaps.
Helpful Content From Real Parents
As parents themselves, the founders of Piccolo know that every baby and their experiences are unique. But they also know how useful it can be to exchange advice and stories about each stage of your little one's adventures (even if sometimes it's only to reassure yourself that it's okay that the majority of your 1 year old's yoghurt has somehow ended up on the walls – you're not the only one!).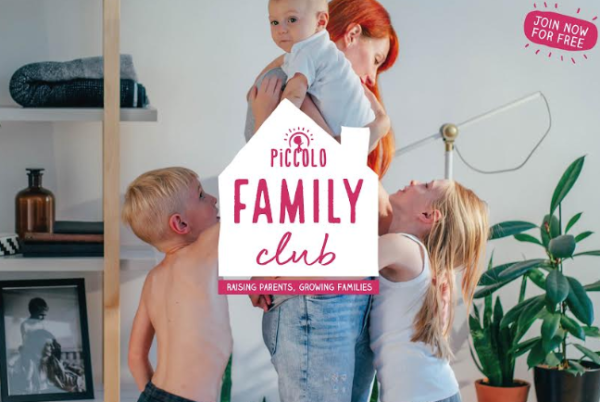 Piccolo have launched a Family Club with monthly emails which are full of advice from early pregnancy to babies up to two-years-old.
As your little one grows, their emails adapt to include informative articles, relevant to each stage of their adventure. Topics range from what to eat when pregnant and how to start feeling like yourself again post-birth, to weaning advice, the best baby brunch spots and how to deal with tantrums and meltdowns (trust us, you'll want this one). What's more? Members receive exclusive discounts for Piccolo & their partner brands. So if, like us, you love to keep up to date with the latest nutritional advice, food and lifestyle trends – and are prone to an offer or two – sign up to become a member of Piccolo's Family Club today (its free!)