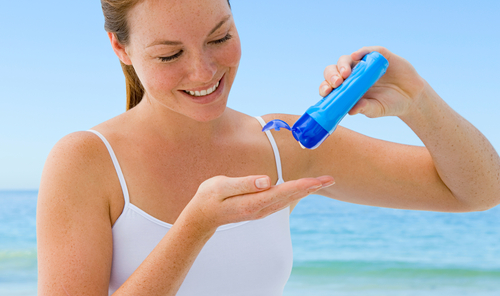 As the weather heats up, it is important to stay adequately protected from the sun. However, while sun cream is a vital beauty essential, it can leave your skin feeling greasy and your pores clogged.
Thankfully, there are sunscreens available that will protect you from the sun without leaving your skin sticky or causing breakouts.
Clinique Face Cream SPF50
This sun protection has an SPF of 50, won't leave your pores clogged and absorbs pretty quickly so you won't be waiting ages for it to soak in.
Aveeno Positively Radiant Daily Moisturiser
This oil-free moisturiser helps to protect against harmful UVA and UVB rays and also helps to even skin tone and bring out your skin's natural radiance.
La Roche-Posay Anthelios 60 Ultra Light Sunscreen Fluid
Perfect if you are heading to the beach. It is perfect for using every day, sits under your foundation and won't slide off your face.
SkinCeuticals Daily Sun Defense SPF30
If you are prone to getting little spots and pimples every time you apply suncream then this is the product for you. Perfect for sensitive skins, it won't block your pores and doesn't leave a greasy residue.
Neutrogena Clear Face Liquid-Lotion
Specially designed for the face and body, this suncream will keep you adequately protected without causing breakouts. It gives a matte finish and is lightweight.