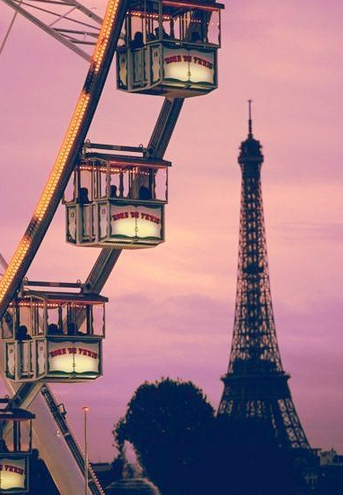 Paris is not just all about love and romance it is also a really great city to take the kids too.
Here are five things you can do in the City of Love
Climb the Eiffel Tower
You can't leave the city without checking out the view from the top of the city's highest landmark.
Head to the Louvre
Let's be realistic here, you are not going to be able to wander aimlessly around the city's numerous art museums with your kids in tow. But a trip to the Louvre is a must-do to see the Mona Lisa.
Go on a boat ride
Take in the city's sights from the river Seine - there are numerous boat rides that take place along the river that are inexpensive. And what child doesn't love a boat...
Go see Notre Dame
Many older children might have already learnt about this in school, so they will appreciate the grandeur so much more.
Catch a cable car in Montmartre
Take the kids on the cable car up the hill at Montmartre to see the Basilique du Sacré-Coeur de Montmartre.
image via Pinterest