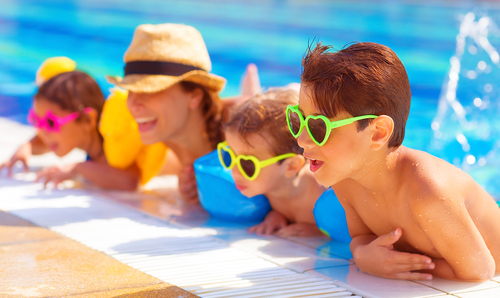 Whether you wait until your child is older or go before they turn one, your first family holiday will be one to remember. If you are heading off soon or just thinking about it, here are five tips you need to keep in mind:
Location, location, location
Make sure you choose your destination wisely. There is nothing like getting there only to find it is uncomfortably hot, not suitable for children or a destination of choice for young adults.
Go outside of peak season
If possible, try to avoid going at peak season, especially if you are bringing young children. This way you won't be subjected to long queues, high prices and you might be able to get accommodation for much cheaper.
Think about the distance
You may or may not want to travel too far for your first trip, so think about where you are going. Most European destinations that offer great value for families are within a four hour flying istance so have a think about the journey to get there before you settle on a place.
What you need to bring
Don't forget, if you are bringing a baby you are going to need to pack in a lot more items than you would have needed travelling without kids, so factor this in when you are packing.
Choose your accommodation on your needs
There is not point booking a hotel if you want to cook snacks and meals for the kids yourself.