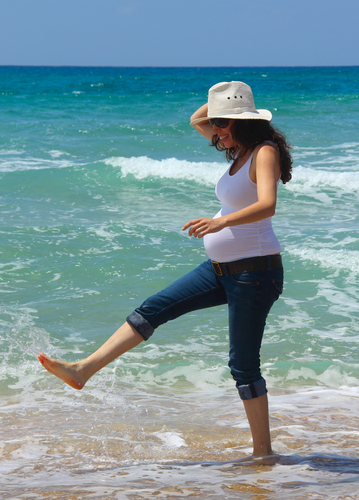 A babymoon is all the range – spending a few days with your other half before baby arrives and the madness begins. While the world is your oyster, depending on what stage of pregnancy you are at, you may or may not be able to fly.
Here are five options including destinations both home and away that you can really enjoy:
The Lake District, UK
For rest, relaxation and much needed peace and quiet, head to the Lake District. Located in the north west, it is England's largest national park and is home to the country's highest mountain, Scafell Pike.
Galway, Ireland
Head to the West of Ireland, immerse yourself in culture and enjoy delectable cuisine that you won't find anywhere else. Pick up some last minute baby items in Eyre Square Centre and relax by the River Corrib, enjoying the sights and sounds that they city has to offer.
Córdoba, Spain
If you are still able to fly, hop onto a plane to the Spanish city of Córdoba. Not too popular with tourists, you will be able to wander up and down the cobbled streets while you soak in some last minute sun.
New York
Get used to late nights by heading to the city that never sleeps, New York. Stroll through Central Park, enjoy a trip in a horse and carriage and pick up some baby outfits in any of the hundreds of stores you are likely to visit.
Lake Garda, Italy
Treat yourself to a truly relaxing break by heading to Lake Garda in Italy. Relax on the beach, visit the stunning countryside or simply enjoy the calm and peaceful atmosphere.