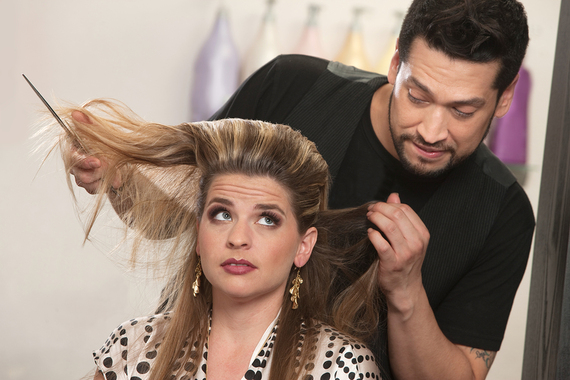 Whether it is due to a lack of time, money or being pregnant, mums can often find themselves with dark roots that they unsuccessfully try to cover up.
Here are five strategies you can use so that nobody need know you are due a touch up:
Dry shampoo
If you have blonde hair, dry shampoo is your saviour. Generously spray it onto your hair and brush it through. It will mask any dark roots.
Eyeshadow
This is ideal if your hair is dyed black or dark and you have some grey on top. While a little fiddly, it can help to mask any greys, but make sure you choose a shade closest to your hair colouring and be careful it doesn't run.
Tie it up
Tie your hair up in a messy braid or high ponytail - by doing this your roots can actually add to the style.
Volume
Having your hair slicked back onto your head can make your roots look even more obvious, so backcomb your hair to give it plenty of volume. Make sure you use hairspray to keep it in place.
Head scarf
If all else fails, a headscarf is your best friend. Simply tie it around your head either like a hair band or a full on scarf. Alternatively, a fancy hair piece like a hair band or big clip can hide any hair problems.