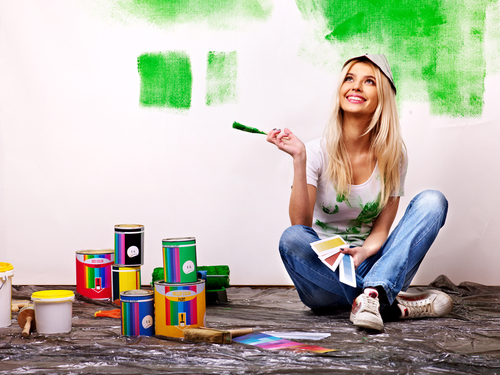 January is the month when we all get to start again and do whatever we feel we need to do to improve ourselves. However, make sure you don't forget about your home, it is where you spend most of your time.
You don't need to spend a fortune to give it a new lease of life, here are five ways to do it on the cheap.
Move your furniture
The best and most effective way to give your home a new look is to simply move the furniture around. This is also a great way for you to give it a thorough clean.
Bring in fresh flowers
Flowers have a great tendency to brighten up any room so pick up a few new brightly coloured vases and some fresh flowers.
De-clutter
Spend the weekend de-cluttering every room in the house and getting rid of any rubbish. It will make the room feel lighter and look brighter.
Give your walls a lick of paint
A new colour on the walls or another coat of the existing colour will give your rooms a fresh, clean look.
New lampshades
If you don't fancy painting your walls, invest in a few new lampshades to give your room a whole new feel and texture. Go for bright coloured ones which will also look good as we move into spring.