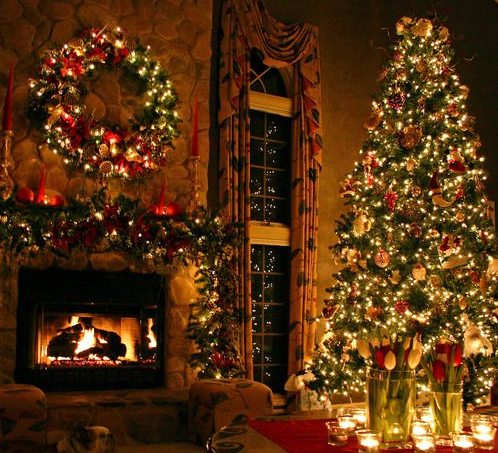 There is nothing quite like the smell of Christmas: the memories it jogs, the feelings of excitement it instils and the sheer homeliness it creates.
Putting a real tree up is not the only way for your house to smell festive, try these five options as well:
Candles
Fragrant candles are a really great way to give your home a festive smell so pick up a cinnamon scented one or a pine blend. For a real Christmassy feel choose a deep red coloured one.
Make your own pomander
A large orange with cloves pushed into the skin is a great way to create the aroma of the festive season without having to spend a fortune.
Scented oil
If candles aren't your thing, why not opt for scented oil instead. There are so many festive fragrances to choose from that you'll be spoilt for choice.
Air freshener
Give your home a quick festive spray with a Christmas scented air freshener. Use it all year long to evoke the happy feelings that come with this time of year.
Put on the fire
A sure fire way to get things smelling of Christmas is to put the fire on. The smoky smell will not only warm your toes but have your home smelling divine.
image via Pinterest