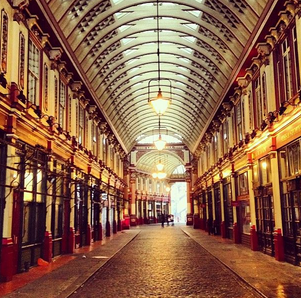 If you fancy walking through the Forbidden Forest, visiting Hogwarts School of Witchcraft and Wizardry or even having a chat with the snake where Harry first discovered his powers, you need to head to these spots:
London Zoo, London
The scene where Harry speaks to a snake for the first time was filmed in the Reptile House section of London Zoo.
Durham Cathedral, Durham
Ron's slug vomiting incident was filmed here, so if you do go make sure you don't step on anything slimy.
Bodleian Library, Oxford
Hogwarts elegant and vast library was filmed in Oxford University's Bodleian Library. Keep an eye out here for Hermione.
Leadenhall Market, London
Do a spot of shopping in book's Diagon Alley. Located in Leadenhall Market, this spectacular Victorian market was where the entrance to the Leaky Cauldron was filmed, along with the outside of all the shops in the movie.
Claremont Square, London
The headquarters of the Order of the Phoenix and the home of Sirius Black was 12 Grimmauld Place – a beautiful row of house along Claremont Square.
The Forbidden Forest, Buckinghamshire
If you are really after a scare, head along to Black Park - a 530-acre nature reserve where the Forbidden Forest was filmed.
image via Pinterest