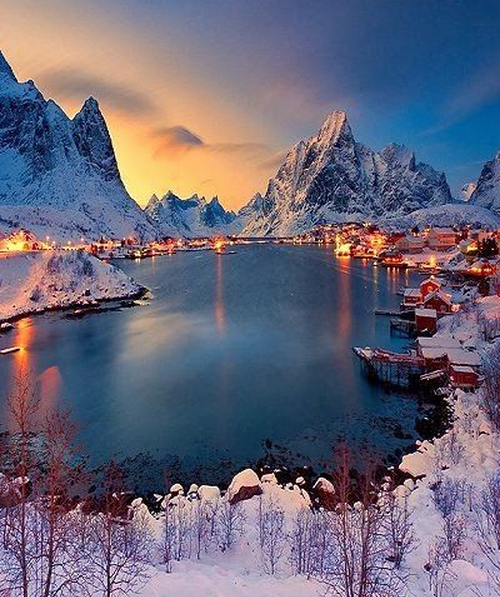 For a truly magical and out-of-this-world, breathtakingly beautiful trip, head to gorgeous Iceland. Located between the North Atlantic and Arctic Ocean, this incredible country has plenty of activities and touristy things to do for the whole family.
Go whale watching
During the summer, the ocean is a hive of marine life activity and you'll spot Orca, Minke, Humpback and Blue Whales.
Go horse riding
Enjoy the scenery on the back of an Icelandic horse.
Enjoy a geothermal pool
You might want to leave the kids in the hotel while you relax in one of Iceland's naturally heated pools, also known as a geyser.
Bird watching
Iceland has an abundance of large seabirds such as the Guillemot, Razorbill and the Atlantic Puffin.
Visit Gullfoss waterfall
Located in Pingvellir National Park, the Gullfoss waterfall is a truly beautiful sight to behold.
The Galcier Lagoon
As pretty as it sounds, here you will see icebergs that are over 1,000 years old floating in Europe's largest glacier.
image via Pinterest