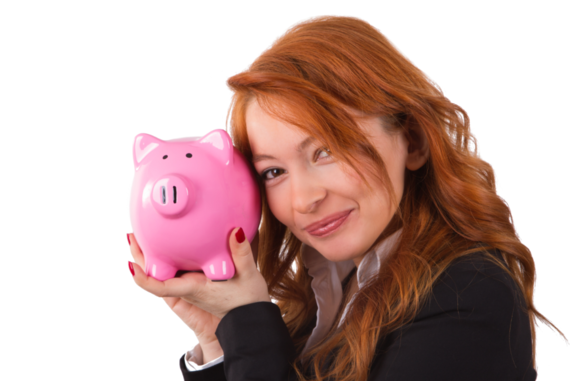 Financial competency is one of those much longed for life skills that take an entire lifetime to master - however with the right support from your bank and a few savvy tips, you can still live your best life on a budget while saving up for those financial goals.
Whether it's saving up for a mortgage deposit, preparing a nest egg for your child to go to college or gathering the funds for next year's holiday, you can really feel the pinch when you're hoarding the cash.
Swap out online shopping
How many times have you ordered something online, hated it, and pledged to return it, only for busy Mum life to get in the way of that trip to the Post Office, so your unwanted goods stay sitting in a plastic bag in that corner (we all have one) long past their return policy date.
While shopping definitely won't be top of your priority list when saving, making sure any shopping you do partake in is in real life will help you save money in the long run. We all love the endorphin rush we get from buying something new for ourselves, but that buzz doesn't last half as long when we're online browsing.
Physically taking something home from the shop serves two purposes - first, you actually see the item in real life and can try it on before you buy it, so you won't have returns to make, and secondly, it's much easier to actually feel like you have bought something when you have it in your hands rather than in virtual transit.
2. Skimp on the cost of experiences, not the experiences
Whether it's a concert, a day trip to Glendalough or an afternoon at the zoo with the kids, the enrichment your life gains from experiences far outstrips that of owning shiny things.
A trip away will give you memories you can share with your family that will last a lifetime, and you don't need to break the bank to create them.
Check out
Groupon
for deals, Eventbrite for free events, or
Booking.com
for low prices on weekend breaks away when you're looking for on-budget accommodation.
3. Become a frequenter of the clearance section
Food is something we all know how to save on - running a busy household on budget, we all know that swapping branded food for store-brand and buying in bulk are cost savers.
However, when you're gasping for a decadent slice of cake with your coffee or you're dying for a yummy steak instead of the usual kid-friendly chicken pasta you have on Tuesday nights, the clearance section of the supermarket is where you need to be.
The clearance section is home to the most random assortment of goods - many of them very glamorous indeed. From freshly baked pastries that can't be sold the following day, to delicious (previously more expensive) ready meals and indulgent meat cuts that need cooking that same day, you can find little luxuries for a fraction of the price.
4. Carry cash over card
Luckily, most banks keep very sociable hours these days and ATM is always on hand too. This makes withdrawing cash in any manner very easy. While you're saving, withdrawing a pre-planned cash amount every week and committing to spending that and only that can prevent overspending. Keep your card on you for unforeseen emergencies, or if you can't, ditch your card and have a spending limit in mind.
5. Boss that budget
Making a budget is a key part of a balanced household, and while you're saving, every single cent should be accounted for.
You can use a budgeting tool to help you set this up, or it can be as simple as opening up Excel and transferring every entry on your bank account for the last two months to see where you're at This is always a revelation – you never realise until you see it all together in black and white.
6. Consider a new commute
If you're a fan of exercising and want to cut costs, consider changing up your commute. Could you bring the kids to school and then walk to work? Or if you have a partner, could they drop the kids to school while you cycle to work?
Or, could you organise an office carpool, so that everyone saves some cash on the commute.