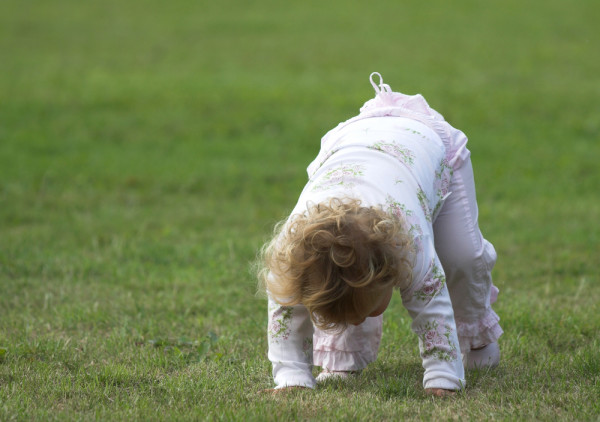 Here is a simple guide on how to spot the difference between a 1-year-old and a drunk person. Why, you may wonder? Because they are not all that different, that's why! Follow these steps and learn how to differentiate between whether that object moving around the room is, in fact, your toddler, or just a random drunk person. Let us examine the evidence.
1. Movement
It's not so much movement in itself, more so HOW they are moving. Are they walking as if they've just gloriously filled a nappy, or look as if they're about to? Are they staggering in bits and pieces? Both types of people will do this. Approach the subject. Can you smell something that isn't alcohol? Yes? It's probably your toddler. Assume position; change nappy. Release child back into the wilderness of your house. Repeat inspection in an hour or two.
2. Coordination
Closely connected to movement, but still not the same thing. Are they lifting objects or pieces of food towards their mouths but hitting their eyeballs instead? Yes. Are they trying to grab your nose but punching you in your eyeball instead? Yes. Closer inspection required. Approach subject. Are said objects squishy or squeaky rather than vessels for various beverages? It's probably your toddler. Resume normal activity.
3. Speech
Both suspects will display slurred speech. Also, both will babble a lot, maybe cry a bit. Both intend telling very important and long-winded stories except it's as if they have their own language. Both may drool while telling these stories. Nod along with them knowingly, and approach. If subject appears smaller and gummier on closer inspection, it's probably your toddler.
4. Logic
Neither suspect has any notion of impending danger. Both will happily place themselves on the edges of things they can fall off, or sometimes deliberately try and fling themselves off of various things thinking they will be able to fly Buzz Lightyear style. But as Woody gracefully puts it, it's just falling with style. Regardless of whether this is your toddler or a drunk person, it's probably worth saving them from themselves anyway.
5. Embarrassing behaviour
Both types may enjoy playing silly games. Peekaboo, 'I'm going to steal your nose' type of things. Random outbursts of emotion can be common, going from ecstatically happy to devastated over the colour of their bottle and crying uncontrollably. Neither are afraid to display a range of emotions in public places and the more you try and calm them down, generally, the worse they get. Approach subject. Are they easily distracted by puddles, sticks, things in the sky, or something like their soother? It's probably your toddler. Drunk people care not for sticks and puddles I find.
6. Puke
Yes, unfortunately, puke and plenty of it is part of the package with both types of people. At least, though when your toddler does it, they look at you with their little faces and do something cute, smile and cuddle into you, making you melt, and tricking your brain into thinking that in actual fact, you really don't mind being covered in random bodily fluids! Puke from a drunk person definitely doesn't have this effect. Are you feeling all warm and fuzzy inside when said object gazes up at you? It's probably your toddler.
7. Random Sleep
Both subjects may be partial to randomly falling asleep in weird places. On the floor, in their high chair, hanging upside down in the middle of a game of swings for example. Approach sleeping subject. Are they drooling? More definition needed. Is one particularly cute and angelic looking while they sleep - again tricking your brain into thinking this is how life always is with said subject? If so, it's more than likely your toddler. Drunk sleeping people tend to look like they've just done a few rounds with Conor McGregor. Approach- but for the love of God, whatever you do...DON'T WAKE THEM UP!
Can anyone relate?