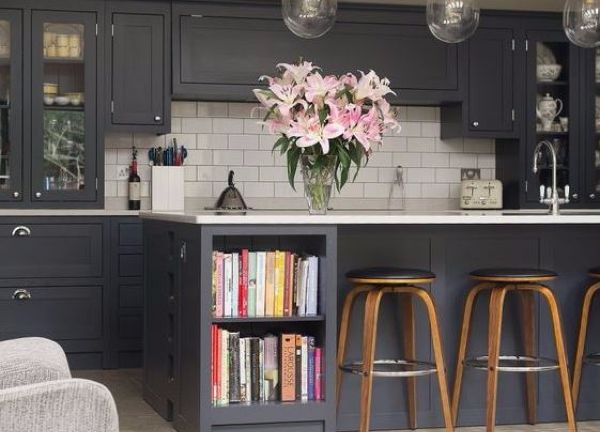 Nothing satisfies the neat freak inside me quite like the sight of satisfying storage.
Whether it is a simple shelving unit or a complex place to keep your sweeping brushes and vacuum - we cannot get enough.
With that in mind, we decided to trawl Pinterest for some kitchen storage inspiration, so we can curb the clutter.
Check these out, and thank us later...
1. Mason jars for the absolute WIN!
How rustic and wonderful is this cupboard storage idea? *heart eyes* Imagine dedicating an entire press for all your impressive kitchen gadgets?
2. Magical measuring ideas.
If you happen to be a baking enthusiast, we suggest you do this immediately.
3. The most important storage of all.
Drink up, my ladies.
4. Those pesky lids
A simple hook-on rack can totally de-clutter your kitchen and we all know that a tidy cupboard is good for the soul.
5. Clean up your cleaning products.
All in one press, easy peasy! Or even better, get a fancy vacuum that is so pretty it will enhance your home!
6. Avoid the clutter
Ditch the chaos by simply sticking your sweeping brushes and mops to the back of a door.
7. Sneaky boards.
Crouching Tiger, hidden chopping boards.
8. Spoons n' stuff
Keep all wooden spoons, whisks and spatulas in the one place. You'll be glad you did.