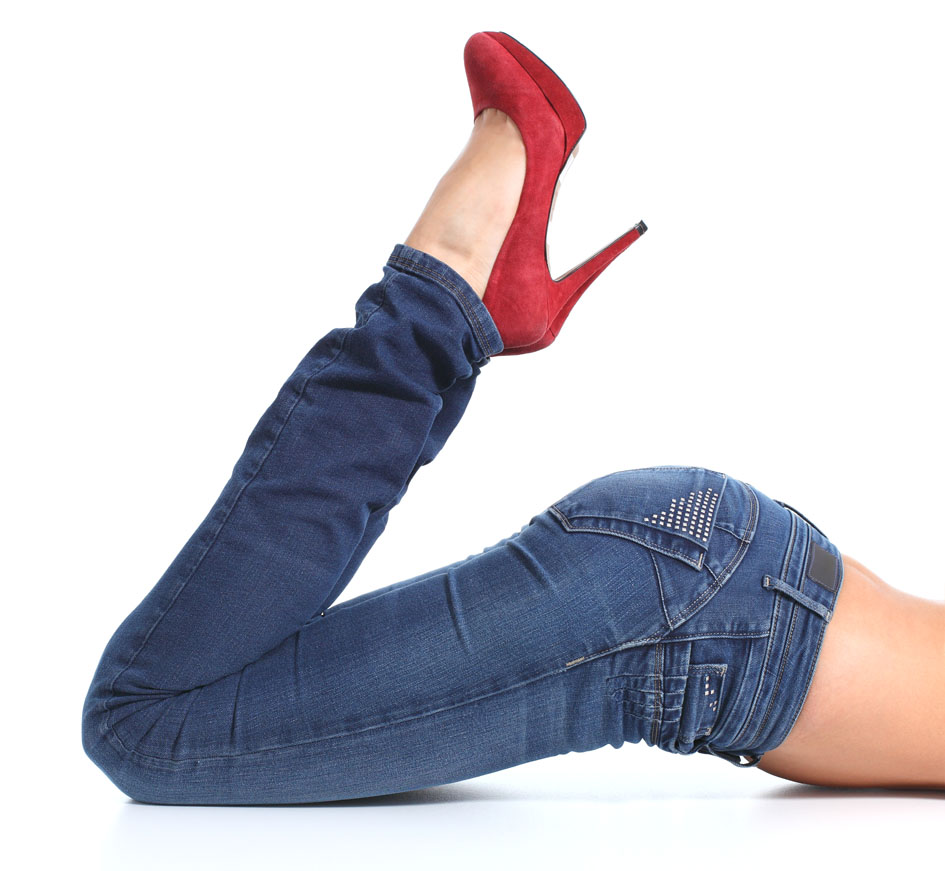 One of the joys of getting a little older is that you become more comfortable in your own skin and are less prone to naval-gazing. However you still want to look and feel good. What nature didn't given you (or has taken away i.e. former skyward pointing boobs) can be enhanced and cajoled using these sexy items. And the great news is that all of the items on the list apply to every woman, regardless of age or size - each one a classic.
Here are our top 8 sexy items every woman should own
1. Perfect jeans:
Like a perfect haircut, we all feel that our life will be instantly better when we finally find that mystical pair of perfect jeans. Most of us have a wardrobe full of jeans that are just OK, but every woman should invest in one really good pair of jeans that does all the right things for your shape, particularly your bum. And you don't have do it alone - use the personal shopper service offered by most department stores or good boutiques.
2. Shapewear lingerie: Well fitting shapewear pulls in that tummy, reigns in your bum and lifts those boobs. A smooth, taut, non-saggy silhouette will definitely give you a boost and make you feel more sexy. For your eyes only!
3. Killer heels: There's no doubt that high heels make you look sexier than any other shoe. Just make sure that you will be transported to and from your night out from car to bar! Me-ow.
4. Sexy lingerie: While we recommend that you invest in shapewear, sexy lingerie can equally boost your feminine confidence. Heading out to any kind of occasion, be it coffee with the girls, a job interview or a big night out, knowing that you are wearing your sexy undies can give you a secret boost and put pep in your step.
5. Red lipstick: Gwyneth Paltrow once said, "Beauty, to me, is about being comfortable in your own skin. That, or a kick-ass red lipstick." Wearing red lipstick is a bold statement and will definitely give you a sense of confidence and power.
6. Bubble bath: Indulge yourself by spending time luxuriating in a decadent bubble bath - you will emerge glowing and fragrant. A good soak will relax your body and mind and is a great way to treat yourself and and make you feel sexy.
7. Little Black Dress (LBD): Every woman should have a little black dress that fits her like a glove, that she can reach for with confidence when the occasion arises. Spend time and money tracking down your perfect LBD, have it tailored to fit you perfectly and sigh a sigh of relief that you have that classic piece that you trust to make you look and feel great.
8. Your signature fragrance: A spritz of gorgeous perfume will give your confidence a major boost. Take time to discover your signature fragrance and sail through your daily life surrounded by a gentle hint of heavenly scent.