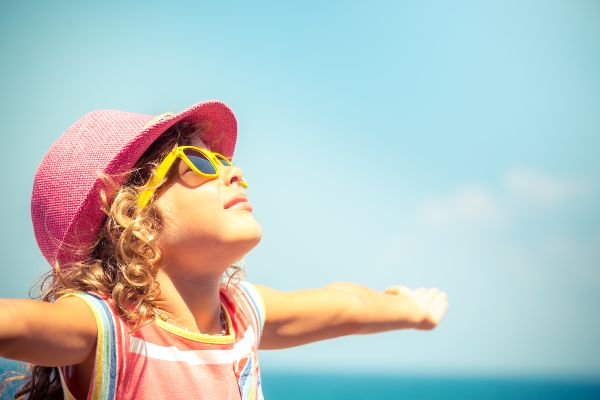 The summer is a glorious time of year; bright evenings, sun shining and that extra time to enjoy with family with the little ones off school. But there's no doubting that with the longer days, we're conscious that the kids, in particular, need more to keep them entertained. They don't want to be cooped up inside; they want to be kept going, using up all that energy. And you'll also want to do things with them - activities you can all get involved in and enjoy as a group are a great idea. So, why not go back to basics and try any of these eight? There's no bells and whistles, just endless possibilities and simple fun for the kids (as well as the adults!).
Collecting seashells on the beach stroll
Is there anything as wondrous as their faces when they've spotted a beautiful seashell hidden under sand and waves by the sea? Be sure to bring a special bucket and shovel with you so the kids can help with the digging and later when you've cleaned all the shells, the next part of the fun can start as you task the kids with researching information on the shells they've collected. School may be out for summer, but it doesn't mean they ever need stop learning and making discoveries.
Going on a nature walk
"If you go down to the woods today..." Start the fun by making a list of 'things' to find and spot in the woods and get ready to take your little one out for an outdoor adventure. Time will fly by as they hunt for pinecones, wildflowers, and any special 'treasure' they might come across. Collecting different types of leaves during the nature hunt can be good for another day, when the kids can use them to create art at home, so you're getting two activities in one!
Letting the kids plan the family scavenger hunt
This can be done inside the home or outdoors – simply get them to make a list of things to find and set them on a hunt. Everyone can be involved; get one to think of what to hide and the others to make maps while another keeps time. You can give them little 'rewards' the hunt progresses, just to add to the fun.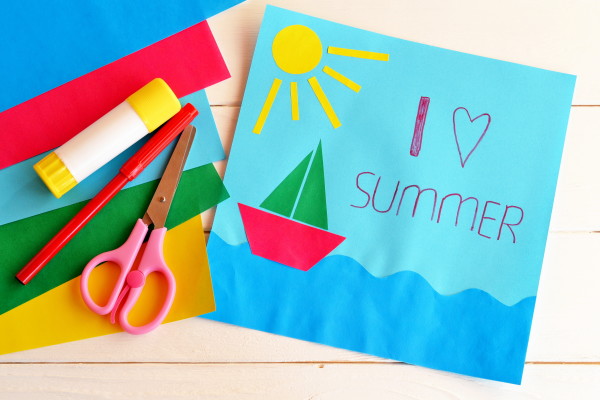 Doing arts and crafts at home
All those seashells and leaves collected from the trips to the beach and the woods or park? Now is the time to get them to make a collage of all their hard work and efforts! Get some Pritt Stick, coloured paper and crayons or colouring pencils and let their inner-artists' get to work. Who knows, you may discover you have a mini Picasso in the making!
Going for a family swim
A day outing to the local pool for swimming is a wonderful activity for kids and grown-ups alike - and it's perfect if you know you'll be on a beach (or any place that does water-sport activities for the kids) throughout the summer. Pack the car with toys, towels, fresh fruit and lunch, water bottles and your swimsuit, and you're all good to go.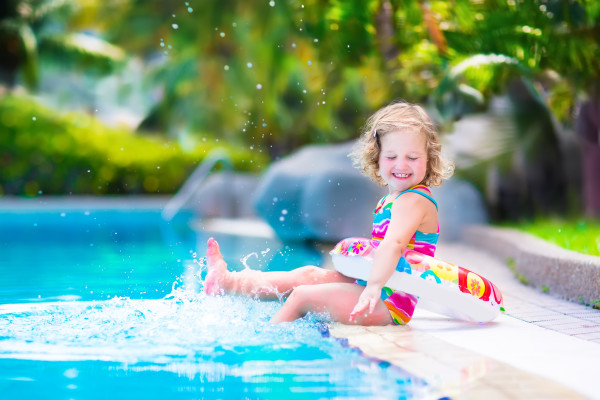 Planting in the garden
Always wanted to teach the kids more about getting their green fingers out? The summer is the perfect excuse to give the garden a revamp. Let them get involved by letting them pick flower, fruit or vegetable seeds to plant and get started! Giving the kids a special responsibility to care and tend for whatever they plant will add to the fun for them.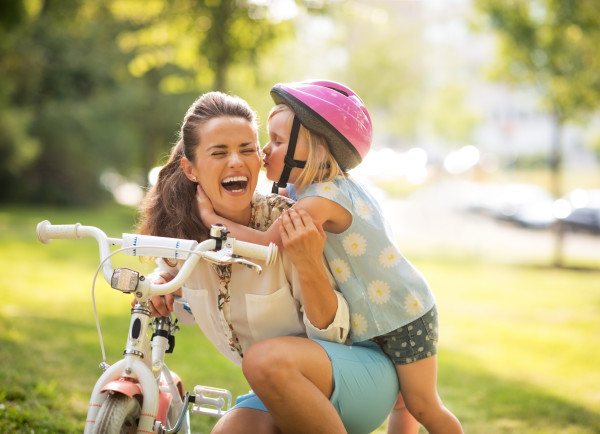 Take them on a bike ride
The bikes can sit in the shed, unused for so much of the year, now is the time to put them to some use - it's a little extra exercise for the family as well! Take them to a big open space and let them cycle to their heart's content - it's what long summer evenings were made for.
Teach them a childhood game that you used to play
Jump rope or hopscotch, anyone? At first, they might not seem into an "oldie" – but give it a few goes, and they usually come around and start having fun.