The summer holidays are now in full swing, and you don't have to worry about washing uniforms or helping out with homework for at least another couple of weeks. This means that you and the family are free to do all of the things you love most about summer: relax, travel, and have some fun!
Motherhood is the most amazing thing in the world, but it's also no walk in the park - that's why there are certain life-saving things and experiences that we'll be relying on to get us through the next two months! Here are our favourites:
1. Sunshine
Yep, we don't get it all that often, but summer holidays are so much better with a little sunshine! Indeed, between splashing about in the paddling pool and playing games in the garden, there is always something to keep the kids entertained when the weather is fine. And, let's face it, we're happy once they're not complaining about being bored, and we can catch some rays on the sun-lounger!
2. Playdates
There is nothing like picking the kids up on their last day of school, knowing that you have the entire summer to spend having fun as a family. It's nice to get a little 'me time' too, however, and playdates create the perfect opportunity. While the little ones are off having a ball in their friend's house, we get some much-needed time off to peruse the shops or enjoy a coffee date with the girls.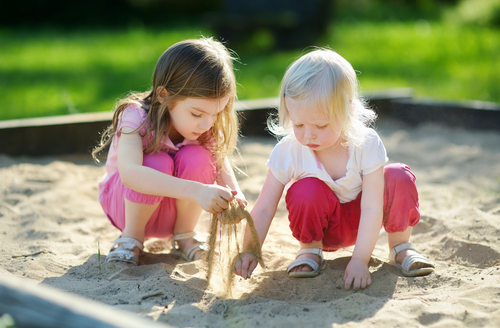 3. The train
It's the summer of 'stay-cations', and while we can't wait to explore some of the amazing places and events our island has to offer, we're not so keen on spending hours in the car with screaming little ones! This is why the train is an absolute godsend this summer. Not only will the kids love the excitement of the experience, but Iarnród Éireann is taking the hassle out of family travel. With special family offers (under-5s go FREE on intercity journeys, while a one-day Family Rail DART ticket – catering to two adults and up to four children – will set you back a mere €20), you can sit back and relax. Forget the car, take the train – you'll thank us later!
4. The craft cupboard
School holidays are wonderful when it's sunny, but the rain can dampen our spirits no end – and your best-laid plans of heading to the beach or the park will count for naught, as your little one bemoans their lack of 'fun'! This is where your craft cupboard will really come in handy. Pre-packed with everything from paint and pipe-cleaners to glitter and glue, it has all the ingredients for a fun project that will keep your child entertained for the entire afternoon. They'll love getting creative – especially if things get a little bit messy!
5. Technology
And when the craft cupboard loses its shine (well, the fun has to end sometime), you'll be thanking your stars that you chose to invest in a tech tablet or games console for your little one. While we don't want our children spending every minute of the day with their nose buried in a screen, an educational game or TV show can keep them content and occupied when nothing else can.
6. Iced coffee
Where would we be without our daily (our hourly!) coffee? Probably half-asleep next to the laundry somewhere! While coffee keeps us well-fuelled ahead of a busy day with our kids, it's also a lovely treat to wake up to with breakfast. One of our favourite things about summer is the revival of iced coffee – not only does it keep our energy at just the right level to keep up with our three-nager but it's also the nicest way to stay cool. We'll have ours with a shot of caramel, please!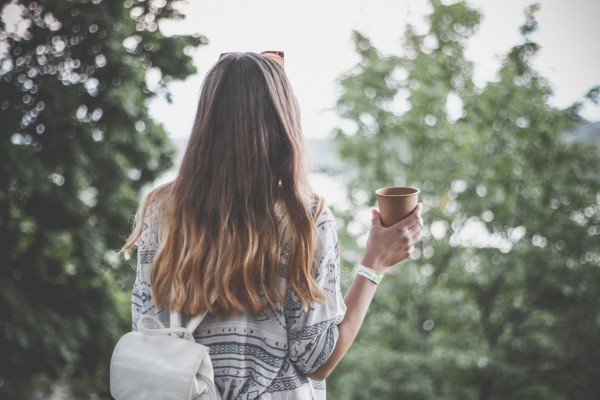 7. Your 'mum friends'
Sure, we love the fact that we have endless days to spend with our children, but we also love to have a big moan about it – and who better to share our frustrations with than our mum friends? Once the tea has been poured and the biscuits have been laid out, we're in our safe space to vent about the ups and downs of motherhood – judgement-free! We love family time, but sometimes we need a rant!
8. Your camera
Whether you're chilling at home for the day, or setting out on a holiday adventure – there are so many gorgeous family memories to be made over the summer. As you look back on all of the precious moments captured with your little ones that you just know you will have forever, you will be so glad you pulled your camera or your phone out at that exact second.