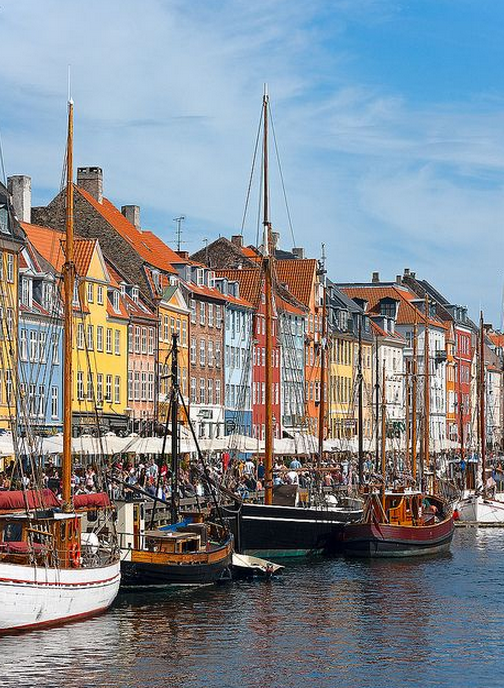 Officially named one of the happiest countries in the world, Denmark's capital is full of sights to see, food to explore and culture to explore.
If you are planning on heading over to the city Hans Christian Anderson called wonderful, then make sure you find the time to fit in these ten things:
1. Copenhagen is definitely the city of cyclists, so rent a bike and go on a long, lazy cycle, soaking up the atmosphere.
2. Head along to one of the many Michelin starred restaurants and indulge yourself in some really tasty food.
3. Enjoy all the roller coasters, arcades and playgrounds that Copenhagen's amusement park, Tivoli, has to offer.
4. Stroll along the canal in Nyhavn, a gorgeous part of the city, and take in all the colourful buildings and delicious smells from the restaurants.
5. Watch the changing of the guards at Amalienborg Palace – the winter residence of the monarch.
6. For a true step-back-in-time experience, head along to Frederiks Kirke, a gorgeous marble church.
7. If your budget allows, pick up a few designer handbags in the many high end shops.
8. And make sure you don't leave without seeing Copenhagen's most well known statue, The Little Mermaid.
image via Pinterest