There's nothing cuter than a baby name that relates to a holiday or time of year they were born around. And Christmas and winter ones are the best of all! A survey on OnBuy found that 8 in 10 parents would consider giving their child a festive name, with only 22% wanting something non-seasonal. So they're pretty popular!
The tricky part? It's hard to find something seasonal, a little different and really beautiful especially for a baby girl. 94% of people think festive names are cheerful and joyous, so we've pout together a list of our top seasonal baby girl's names in time for the holidays to celebrate and inspire parents of babies born around the most wonderful time of the year!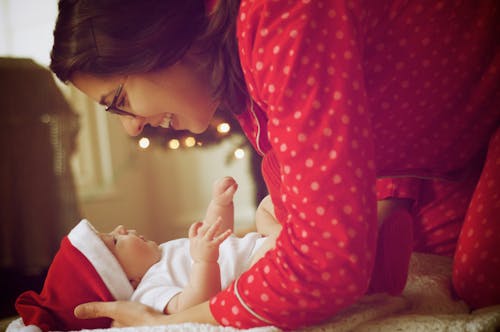 Joy
Joy to the world! Joy is actually originally Latin for happiness and is a word found everywhere around Christmastime. It's a nice subtle nod to the season.
Christina
Meaning 'follower of Christ' and the feminine form of Christian, it's a pretty and delicate name that celebrates the religious time of year.
Noelle
This name is literally French for 'born on Christmas day'! Accessible, beautiful and seasonal, it's a great choice for any baby girl born in the season.
Holly
Inspired by the beautiful holly tree that sprouts its bright and cheerful berries at Christmastime, Holly is a gorgeous, nature-inspired name that is related to the season without being too Christmassy.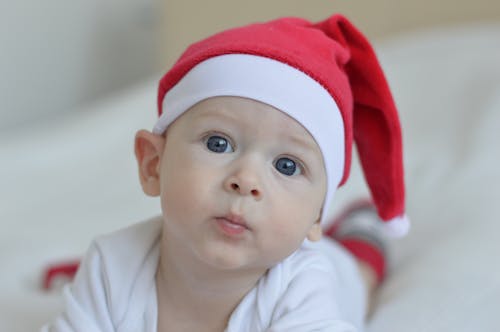 Robin
A name of English origin that means 'bright', it is possibly attributed to the little bird associated with winter for his brightly coloured red breast. Pretty and nature-inspired, it's a gorgeous choice for the season.
Gabrielle
The feminine version of Gabriel, this biblical name references the angel Gabriel who told the shepherds where to go in the nativity story.
Natalia
This Italian name means 'born on Christmas day' and is also similar to 'nativity', making it another subtle but beautiful choice.
Belle
Meaning 'beauty' in French, it can nonetheless be associated with the season for its ringing Christmas bells and the beautiful sound associated with the season.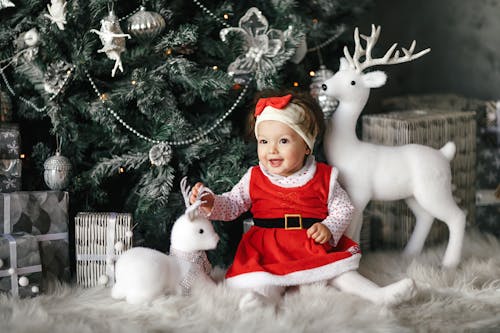 Carol
Originally meaning 'song', this meaning has come to be associated with Christmas songs sung door to door and in churches at Christmas.
Gloria
Meaning 'glory', Gloria is often mentioned in carols around Christmas time in praise of God.
Mary
This biblical name references the mother of God, with the name commonly associated with the season. Simple but resonant.
Angelina
Another reference to the nativity and the time of year, Angelica means 'messenger of God', in other words, an angel. Pretty and feminine, it's a nice reference to the biblical tone of the season.
Clara
Meaning 'light', Clara is the name of the main character in The Nutcracker, a ballet traditionally performed at Christmas time.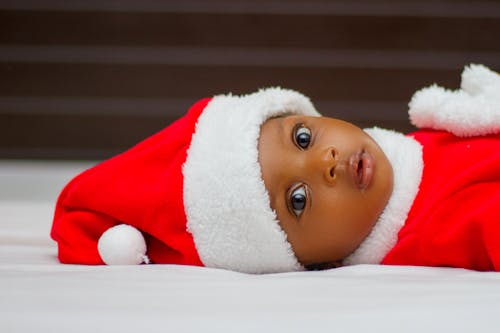 Stella
Stella is the Latin word for 'star' a symbol often used during the holidays. With the darkness of winter, we all search for sources of light and the stars are the ultimate symbol of light in darkness. The name Stella is primarily a female name of Latin origin that means Star.
Nicole
The feminine version of Nicholas, the saint associated with Christmas, it's a nice nod to old St Nick, while still keeping the name feminine and Christmassy.