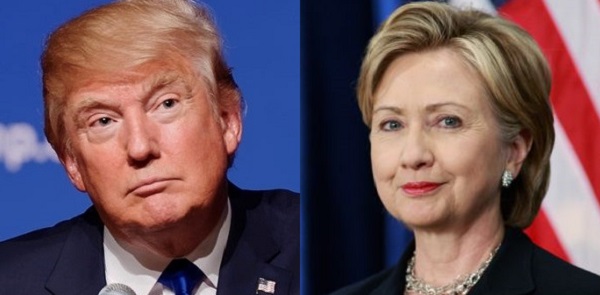 We can tell a lot about the current state of the world judging by the names we choose for our children – all we need to do is look at the number of parents naming their children after Instagram filters to confirm that one.
And, this week, a baby name trend is being credited with predicting the winner of the forthcoming presidential election!
According to BabyCenter.com, a surge in the popularity of the name 'Hillary' could be considered an early indication that the US is on the cusp of electing its first female president.
Releasing the results of a new study on the most popular names of 2016 so far, BabyCenter revealed that the number of babies being christened 'Hillary' has risen by 142% in comparison to this time last year.
This is in stark contrast to Clinton's major rival Donald Trump, with 'Donald' up by just 8% over the same time period.
While it's very early days, BabyCenter's Linda Murray said that this seemingly unconnected statistic actually bodes very well for Hillary's chances in the race to the White House.
"A presidential election is a big deal, and new parents who choose names like Hillary and Donald are placing a bet that their new baby will share the name of the next American president. In a sense, they're already voting for their favourite candidate," said Linda.
Time will tell if this forecast is accurate!
SHARE with a friend who is hoping to see Hilary win the race.