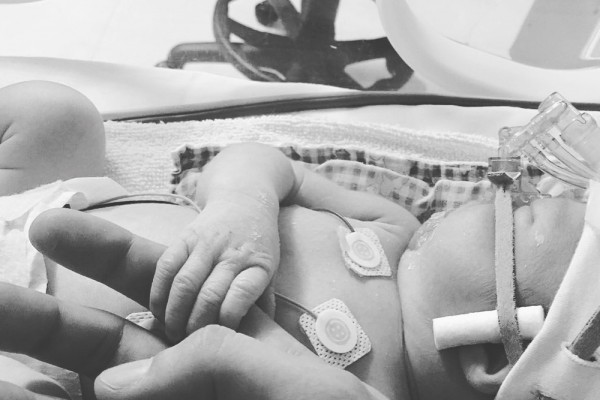 Most people I know have never spent time in a neonatal intensive care unit.
And until September of last year, nor had I, aside from visiting my three beautiful nieces who were born prematurely.
No one expects to meet their baby for the first time in that type of environment; nothing can prepare you for it.
The neonatal unit is a strange and scary place to be at first.
It's filled with machines and tiny babies in incubators.
Every baby is attached to a monitor, so there is constant beeping 24 hours a day.
Parents are camped out next to their babies, just willing them to survive.
Some of my most heart-wrenching moments in the neonatal unit were watching other mums.
Watching their hearts break before my eyes and knowing there was nothing I could do to help them, other than to pray for their baby each day as much as I did mine.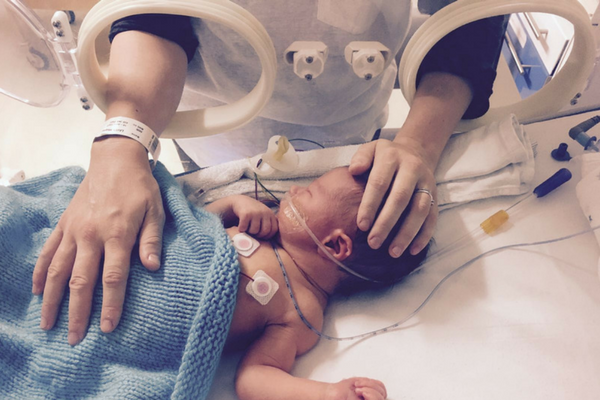 In between the babies, the beeping machines and the heartbroken parents: there are nurses in blue uniforms.
Darting from incubator to incubator, moving tubes and monitors.
Changing drips, preparing medicines, holding up tube feeds, changing nappies and writing notes.
It's as if these nurses are the medical lifeline to your baby. They know what every beep and every signal mean.
What you learn is that they are actually so much more than that.
They love each baby like it was their own.
They handle them with care, they talk to them, encourage them, adjust their blankets and position them so that they are comfortable.
They challenge the doctors if they think a wrong decision is being made or if they are making too many changes in one day.
If your baby's very sick, you'll go home on your own and leave your baby in the unit, essentially leaving your newborn with strangers.
It seems like it would be the hardest thing to do (and believe me - it is) yet despite this, you know when you walk out that door each evening that they are not only safe, but loved.
I remember so clearly the moment one of the nurses saved me from a breakdown.
It was day 3 and my little boy Felix was still very poorly.
My partner Ben had gone home to see Marley and my parents had come in for support.
At this point, we still hadn't been able to get Felix out of his incubator because he was too unstable.
He started to cry and all I could do was put my hands through the incubator and stroke him.
As the minutes passed he became more and more distressed and his heart rate flew up.
His nurse stood with me calmly watching his monitor, encouraging me:
"talk to him, talk to him...he needs to hear your voice...he knows who you are...you can still be his mum".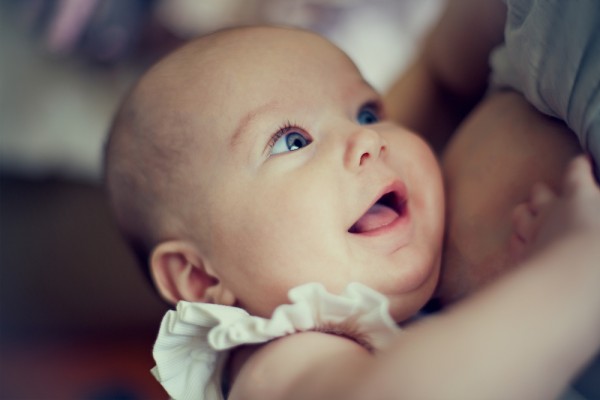 I begged her to make him stop. I told her I couldn't make him feel better but I knew she could.
I didn't know what to do.
I hadn't even held him, how could I be his mum?
All I could see was the flashing monitor telling me his heart rate was too high.
My mum and dad both left the room because they were too upset.
By this time I was sobbing so hard I thought I might never stop.
Whilst still begging her to help him, she came up behind me and took my hands in hers.
She placed my hands through the holes of his incubator, on Felix. She pushed them on him and asked me to talk to him. Through my sobs, I did what she said (I can't remember what I even said to him) and he slowly calmed down.
Once he had settled she said that she thought it was time to arrange for him to come out for his first cuddle.
By 8pm that night the arrangements had been made - I had him in my arms.
She made sure the room was quiet and she made sure the other nurses knew I was wobbly that day. I can see now that the cuddle wasn't arranged for Felix; it was arranged for me. It was at that moment I realised that these nurses not only keep our babies alive but they allow the broken parents to survive too.
Their job is so much more than we can imagine.
They care for desperately sick babies and of course, they do all of the medical things they were trained to do to keep them alive.
But they also love the babies like their own and they support the parents too.
They do all of this in a 12-hour shift and then they go home and love their own families, their own children.
No doubt they cook, clean and face their own personal stresses just like we all do. Then they go back the next day and start it all again.
They are angels, without a doubt, and I'm so honoured to have met the neonatal nurses at East Surrey Hospital.
They saved Felix's life and they showed me that in this world where there is so much negativity, there are truly beautiful people that go above and beyond their calling.
Thank you, Angels.