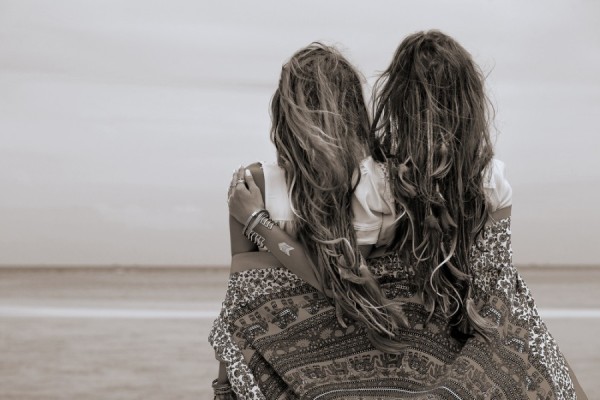 Twenty-something years. I think we've lost proper count already!
Years lost between those, but every bit as important as each other.
When we saw each other well over five years ago, we could never have really believed that it was going to be THAT long until we saw each other again in person.
But nothing has changed. Not a thing.
We have both been through times in our past where we thought we were alone. But looking back on it now, we never really have been.
Wherever we were, whatever we were feeling, we still shared the same ground, regardless of how many miles apart, but still existing, and only a few days ago, life brought us back together again for your wedding day.
Life just has a funny way of happening, and just when you think things cannot change, life throws you another surprise. It made us wait all those years for the most special reunion!
I believe that things happen for a reason, by your own influence, your thoughts, your actions, and I for one am not regretful of years without you here, because now I realise....
That you were never not here, you were always here to talk to, to share in things that only we could find funny. to know that you were in fact never far away.
To find someone who you have never fought with, who understands you more than yourself at times and someone who you find is saying the exact same thing as you at the very same time?
That's an actual friendship, and I believe that everyone has that person, and if you don't you just haven't realised it yet.
To be a true friend isn't just about being present, it's about being loyal, honest, accepting, and above all, to love and be loved, without envy or malice.
I am glad to say I am so lucky to have someone who fits all of the above. My best friend, my soul sister.
Distance could never destroy the forever bond we have, and that is a massive achievement in itself.
To all the truly amazing best friends of the world - you are so loved!
If you are making your bestie cry with laughter, dancing with her like a fool or making jokes that only the two of you could get, you've already won the lottery of friendship!