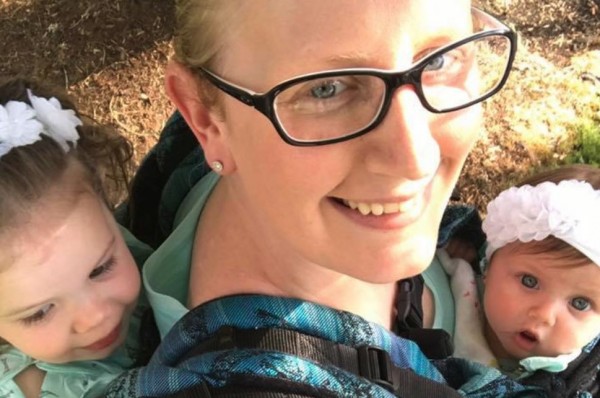 An inspirational mum has come in for major praise this week, after sharing the story of the incredible work she does to help babies in need.
Elisabeth Anderson-Sierra, aged 29, has grabbed headlines around the world – for donating more than 600 gallons of her breast milk to little ones who need it most.
According to the New York Post, mum-of-two Elisabeth pumps for 10 hours a day to produce around 1.75 gallons.
While 20 ounces of her daily produce goes to her six-month-old daughter Sophia, the rest is donated to a milk bank for premature babies as well as local couples in need.
Elisabeth receives $1 for every ounce she donates to the milk bank, but this cash is invested into the equipment and extra food she needs to pump as well as storage.
Opening up about how she got involved in the process, Elisabeth told the publication: "I realised I was an over-producer when I was pregnant with my first child, but when I had my second baby, my supply ramped up.
"Now Sophia is six months old, I pump five times a day – as soon as I wake up, after breakfast, after lunch, after dinner, and again at midnight.
"I produce 70 to 80 ounces of milk during my first pump, alone."
Elisabeth, who reckons she has fed 'thousands' of babies since beginning this incredible journey, described her work as a 'labour of love'.
Now, she is calling for other mums to follow in her footsteps, if they can.
"Breast milk is like liquid gold – it should never be thrown away. And there is a high need for it out there," she added.
Elisabeth joins Nicura Thompson, who became a viral online sensation earlier this year, for donating thousands of ounces of breast milk to vulnerable babies.
The Utah woman made the incredible gesture after losing her son, Colton, after a short battle with DiGeorge syndrome.
With a plentiful supply of milk, Nicura chose to pump and donate to babies in need, to honour her precious late son's memory.
"I thought it would bring sadness, but it really doesn't. It gives me a sense of relief knowing that it's going to other children who really need it," she said, after her story went viral.
These mums are nothing short of inspirational, and there is no doubt that their selfless gestures have saved lives.