Christmas is the most wonderful time of the year, especially if you have children. There's something so magical about the festive period that makes us beam from ear to ear. It's a busy time for families but we always make sure to start new traditions and follow old ones once the Christmas merriment rolls around.
One of our favourite places to visit is Airfield Estate, a place that perfectly captures the spirit of Christmas.
This year Dublin's Airfield Estate presents The True Spirit of Christmas Past, a seasonal experience that reflects the original values of Christmas - family, charity, goodwill and happiness - and embraces and encourages an environmentally friendly festive celebration.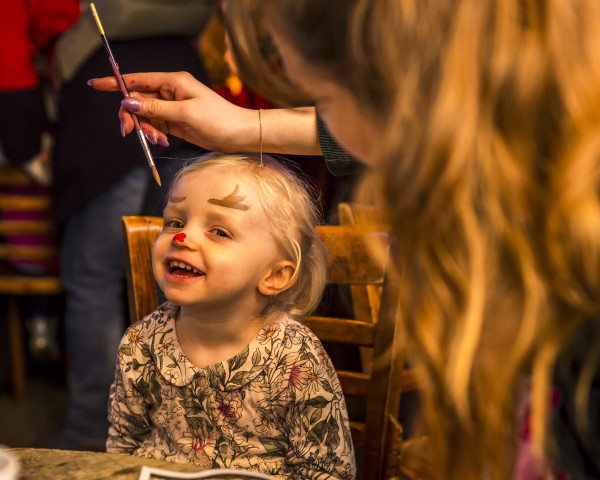 The stunning 38-acre urban farm and food destination will be transformed into a picture perfect traditionally inspired Christmas scene, an unforgettable experience for all the family to treasure.
The True Spirit of Christmas Past will run at Airfield Estate in Dundrum, Dublin on selected dates from Saturday November 23 to Monday December 23, 2019.
Immerse yourself in the festive atmosphere of the Log Cabin, where little ones will pen their postcard to Santa before strolling to the magnificent Airfield House festooned with traditional seasonal decor. Here they can whisper their hopes for Christmas morning to Airfield's beloved Santa Claus, enjoy stories with the Elves and receive a sustainably sourced gift presented in a reusable cloth bag.
There will be time to take a photo with Santa before moving along to Santa's Magical Alpine Potting Shed to plant a keepsake bulb in recycled paper using super-fuelled soil from the Estate's recycled food waste. Little ones can take their handiwork home and watch as their plants grow and blossom.
Drop into The Elves' Kitchen to enjoy a fun-filled chocolate fondue and creamy Jersey milk and grown-ups can indulge in a delicious homemade chocolate treat and a mulled wine in the Claus Cafe. Take a twirl on the Victorian carousel, enjoy face painting and arts and crafts, plus the chance to meet the Estate's baby animals, plenty of family games to get the heart racing and all included in the ticket price.
Parents can choose to add a fabulous family photo on Santa's Sleigh with life-size reindeer for a small charge and delicious Estate-bred hot dogs will be available to purchase from the Claus Grill.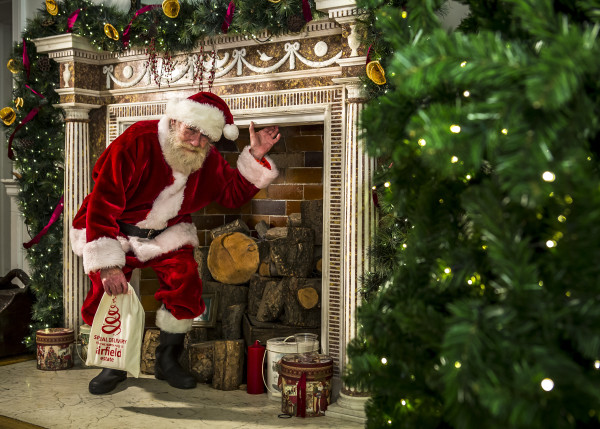 With a strong emphasis on environmental awareness and sustainability, Airfield will work across the Estate to showcase a glorious green rustic inspired Christmas that reduces the use of plastics and glitter, along with a reduction in store bought decorations, a move to upcycling existing decorations and the use of natural decorative features. There will be wastepaper art installations and ideas for alternative gift-wrapping. Elves costumes will be designed from charity shop finds, children's gifts will be ethically sourced with reduced packaging and presented in a reusable cloth bag.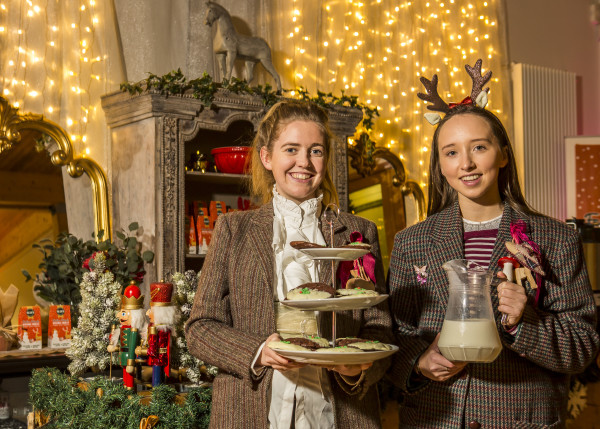 Bulb planting will use soil made from Estate food waste. The food offerings will be seasonal and locally sourced including Estate raised hot-dogs and all food and drink ware will be compostable. Visitors will be encouraged to explore the experience without the use of printed maps and parents will be gifted Christmas Leftover Recipe Cards to encourage a Green Christmas at home. The Estate will also explore practical ways to reduce the energy consumption of lighting and heating throughout the Christmas period.
Child tickets including a gift are €5.00 (0-1 years), €22.50 for 1 to 12-year olds and entry is €12.50 for adults. There are discounts for Airfield Estate Annual Pass Holders. Tickets are on sale now.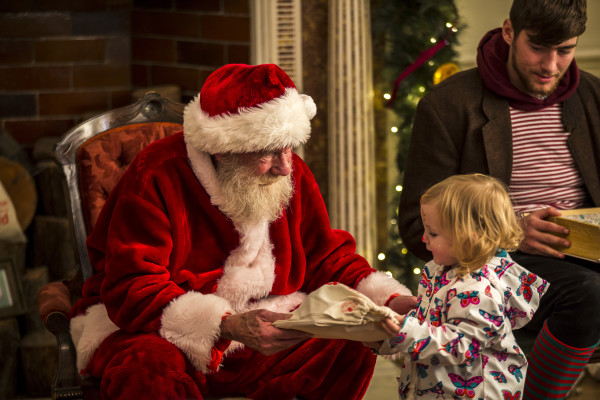 Airfield is a 100 percent independent charitable trust, a non-partisan organisation committed to promoting, enabling and advocating for positive social change through food education, research, development and investment. Any surplus profits that Airfield Estate generates throughout the year from visitor entry fees, membership, seasonal experiences, festivals and other social events are reinvested in the development and execution of Airfield's many educational programmes and charitable initiatives. Click here for more information.