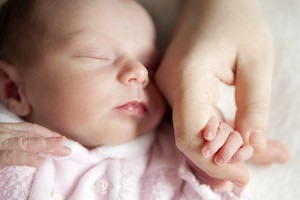 From Game of Thrones-inspired monikers to double-barrelled names, a number of baby name trends have made the headlines in recent times, but this is probably the most unusual one of all.
According to reports, more and more parents in the US are naming their newborns after weapons.
The latest statistics released by American baby-naming website Nameberry show that more children are being given names related to guns, knives and historical warriors.
While Arrow, Rebel, Pistol and even Arson are all among the super-modern names that parents are choosing for their little ones, Gunner (meaning 'bold warrior' in Swedish) is one of the most popular new names for boys.
If you think that Beretta, Blade, Saw and Sabre are extreme, the new statistics also show that five little boys born last year were named Danger, while a further nine were called Chaos.
Away from the boys' names, parents are opting for equally unique monikers for their little girls. A million miles away from Elsa is Kali, the name of the Hindu goddess of destruction, which has surged through the baby name ranks over the past two years.
What are your thoughts? Are you inspired at all?!