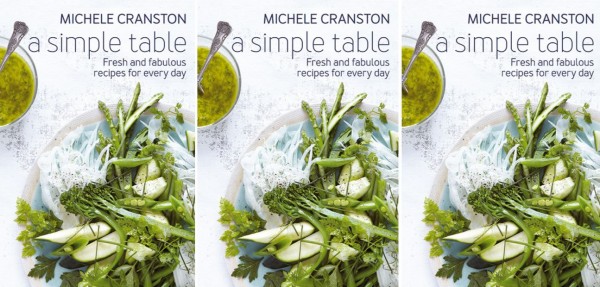 Michele Cranston has been cooking and styling food for 25 years, and became famous for her colourful and simple food combinations and quirky take on traditional recipes.
Understanding that everyday life is a busy affair with less and less time to spend in the kitchen, Michele has created, A Simple Table - a timeless cookbook with over a 100 recipes perfectly suited for every meal.
Split into chapters of Two Bowls, Four Plates, One Pot, Weekend Platters, On the Side, Pretty Spoons and Teacups and Cake Plates, A Simple Table is the answer to every occasion.
Whip up a quick dish of ricotta and cavolo nero gnocchi with sage butter for two or treat the family with Moroccan chicken pies followed by meringue roulade for dessert.
Every recipe is contemporary, uncomplicated and fresh, and Michele uses accessible and interesting ingredients in clever combinations to create amazing tastes, textures and flavours.
Packed full of quick tips, shopping lists, ingredient information and advice on what recipes go well together, A Simple Table is the perfect solution to cooking easily at home.
Published by Murdoch Books, it is available now.
SHARE to spread the word.