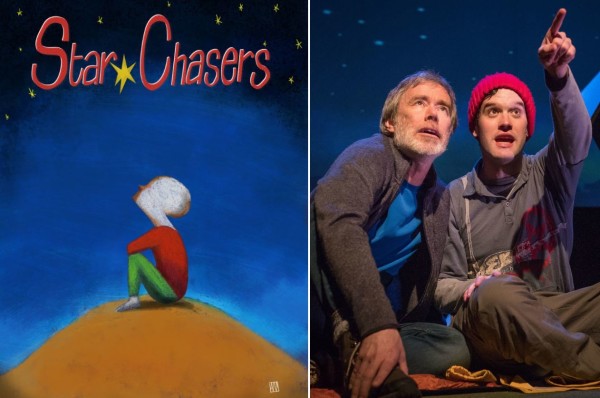 A lovely, creative children's production will be coming to the Pavilion in Dun Laoghaire this April, and it's not to be missed.
Star Chasers is a rich exploration of the relationship between a parent and child, and their attempts to come to terms with the shared loss in their lives.
A modern-day adventure for all, Star Chasers sees Billy and Dad heading north to the Northern Lights with just a tent and a box full of Mam's memories.
A tapestry of music, movement and magical imagery, this is a moving and beautiful performance celebrating life and family.
When: Sunday, 29th April @ 4pm (and Monday 30th @ 10am - schools performance only)
Where: The Pavilion Theatre, Dun Laoghaire, Co. Dublin
Age guidance: 4+ years
Duration approx: 35mins