Yesterday, the world bid farewell to the 'Queen of Soul' Aretha Franklin. The iconic singer died from pancreatic cancer at the age of 76.
Yet another light has gone out in the music world and celebrities have been paying tribute to the legend since her passing.
Everyone from Ariana Grande to Paul McCartney honoured the Natural Woman singer and thanked her for her beautiful voice, her power and for teaching the world about the importance of love and respect.
Let's all take a moment to give thanks for the beautiful life of Aretha Franklin, the Queen of our souls, who inspired us all for many many years. She will be missed but the memory of her greatness as a musician and a fine human being will live with us forever. Love Paul pic.twitter.com/jW4Gpwfdts

— Paul McCartney (@PaulMcCartney) August 16, 2018
Aretha helped define the American experience. In her voice, we could feel our history, all of it and in every shade—our power and our pain, our darkness and our light, our quest for redemption and our hard-won respect. May the Queen of Soul rest in eternal peace. pic.twitter.com/bfASqKlLc5

— Barack Obama (@BarackObama) August 16, 2018
What beautiful music and vocal artistry you gave to the world. You are a legend and your soul will never be forgotten. Rest in peace angel of music. #ArethaFranklin pic.twitter.com/ab8fmIhp4o

— Lady Gaga (@ladygaga) August 16, 2018
Many musicians thanked the icon for inspiring them including Adele.
The Someone Like You singer took to Instagram to honour the late Aretha Franklin.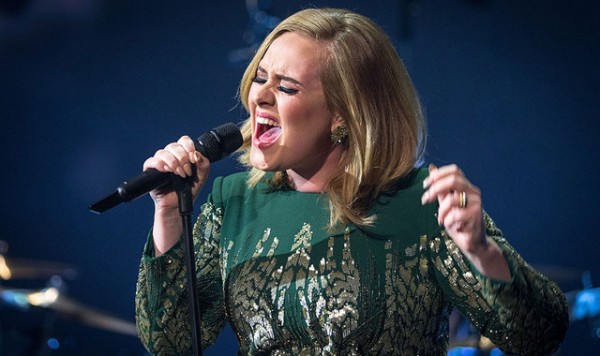 She penned the most heartfelt message alongside a stunning black and white photo of Aretha performing on stage.
"I can't remember a day of my life without Aretha Franklin's voice and music filling up my heart with so much joy and sadness," the Chasing Pavements songstress shared.
She continued: "Absolutely heartbroken she's gone, what a woman. Thank you for everything, the melodies and the movements."
The death of the musical icon has been felt around the world, but it is Respect singer's family who will feel this loss the most.
The grief stricken family issued a devastating statement following the 76-year-old's death.
"In one of the darkest moments of our lives, we are not able to find the appropriate words to express the pain in our heart. We have lost the matriarch and rock of our family," they shared.

They thanked the public: "We have been deeply touched by the incredible outpouring of love and support we have received from close friends, supporters and fans all around the world. Thank you for your compassion and prayers."